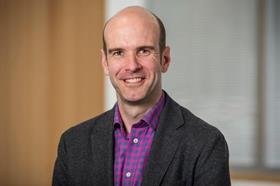 Former Tesco director David McKnight has been appointed as managing director of Co-operative Federal Retail and Trading Services (FRTS), the buying group for independent Co-ops to provide greater scale to the co-operative movement.
FRTS is jointly owned by the Co-op Group and the independent retail Co-op Societies and serves over 4,000 co-operative outlets across the UK.
At the heart of the FRTS model is a commercial buying operation and separate logistics team, run by the Co-op Group in Manchester, providing the services for all the other societies on a shared cost basis, the group explained.
FRTS provides the governance forum that enablesall the independent co-operative societies to work together to maximise its scale- the communication and negotiation consortium in which the Co-ops manage their strategic and day-to-day collaboration.
The FRTS board comprises the CEOs of the eight largest UK societies; The Co-op: Central England: Mid Counties; Southern; East of England; Lincolnshire; Scot Mid and The Channel Islands.
McKnight started his career with UniChem, completing a number of operational and buying roles across the wholesale and retail divisions, most latterly as medical buying controller.
In 2002 he joined Tesco as category manager for healthcare, leading the buying for pharmacy. Over his 17 years at Tesco he has been category director for grocery, impulse, health and beauty and household and pet food.
Most recently McKnight was strategy and trading director at Tesco, leading commercial strategy across price, promotions and range, as well as the overall food trade and events plan.
McKnight said:"I am delighted to be joining FRTS. Co-operation is key to this role, and something I believe is more relevant today than ever, I am really looking forward to working closely with the Co-op Group and all the independent retail Co-op societies. It is an exciting and unique opportunity which supports the success of the sector and the creation of value and, real co-operative differences, in our communities."