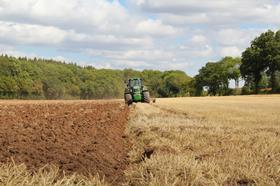 Internet searches for farming jobs have increased by 133 per cent in the last year, a new study has revealed.
The research by Paymentsense found that farming jobs ranked 10thin a list of professions that saw the biggest search growth between January 2020 and January 2021.
The company also analysed job boards and search trends across the UK to pinpoint exactly where these increases were happening.
The research highlights big changes in the job market during the pandemic, with more importance placed on key workers, and people needing to look to new professions for work.
Of all jobs in 2020, searches for carpenter roles increased the most by the most at 809 per cent. In fact, tradesmen appeared twice in the top 10 most searched for jobs of 2020, with plumbers coming in third place with a 364 per cent increase.