The Bill will now seek Royal Assent and is expected to come into force in Wales later this summer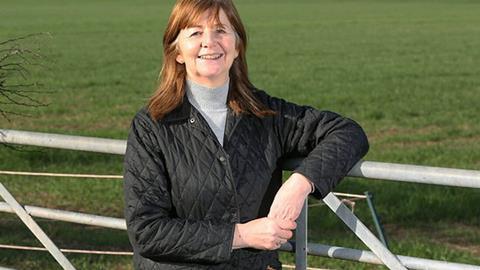 Wales's first Agriculture Bill was yesterday (27 June) given the go-ahead and will now seek Royal Assent.
The Bill, which has been led by the Rural Affairs Minister Lesley Griffiths, is expected to come into force in Wales later this summer.
The main source of future Government support for farmers in Wales will come through the proposed Sustainable Farming Scheme. This Bill provides Welsh Ministers with the powers necessary to provide support in the future whilst also ensuring continued support for farmers during a transition period, reflecting the Cooperation Agreement commitment with Plaid Cymru.
Rural Affairs Minister Lesley Griffiths said: "This is an important moment for our farmers, our agriculture sector, and Wales as a whole. At the heart of the Bill lie objectives to support the economic, environmental, and social sustainability of the Welsh agricultural sector.
"Today's vote means we can now move ahead with delivering a system of support developed in Wales which works for Wales, including the Sustainable Farming Scheme to commence in 2025.
"It will ensure we can work more effectively with the sector in tackling the climate and nature emergencies which pose the biggest medium to long term threat to food production in Wales.
"We are committed to, and will continue to work with farmers to ensure they stay on the land to produce food sustainably. The Wales Agriculture Bill will ensure agricultural tenants are able to access financial support and are not unfairly restricted from doing so."
NFU Cymru yesterday (27 June) responded to completion of the Agriculture (Wales) Bill's Senedd stages by welcoming the significant step forward it represents in developing a 'made in Wales, for Wales' agricultural support policy.
Commenting on yesterday's development, NFU Cymru President Aled Jones said: "The passing of the Agriculture Bill into law will offer a once in a generation opportunity to devise and implement the right agricultural support policies for Wales. Opportunities to legislate, develop policy and put agriculture and rural Wales on the right path and the surest foundation must be fully seized.
"The bill itself is a framework which will amongst other things allow Welsh Government to develop and operate future support schemes. There will in due course, be further consultation on the finer details of future support schemes, and NFU Cymru looks forward to engaging with Welsh Government as part of that process. When we do that, we must all work together to make sure that the new system works and is fit for purpose, and, as we transition away from the current system, there must be sufficient time to allow farmers to adapt their businesses to what is expected of them."
Jones concluded: "I am most grateful to those MSs who have engaged with us as part of the bill process. By working closely with them we have been able to secure some positive changes to the bill which I believe will make a real difference as future policy is developed. These changes include provisions for Multi-Annual Support Plans, obliging Ministers to provide information about the expected use of powers under the bill. In addition, the bill now also contains specific provisions which will go some way towards helping monitor agricultural production and ensuring that this in turn informs policy making, as well as changes to the objectives on the face of the bill, acknowledging the all-important contribution of agricultural businesses to their local economies. I thank all those involved in getting us to today's significant milestone."