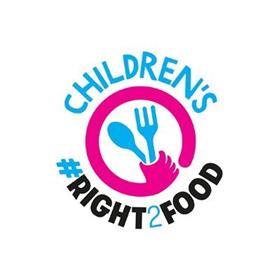 The Children's Right2Food Campaign and its ambassador Dame Emma Thompson have hailed the new National Food Strategy for putting kids' health front and centre.
Part One of Henry Dimbleby's report focuses on a number of key recommendations, including expanding the Free School Meals scheme and increasing the value of Healthy Start vouchers.
The campaign said it represents a 'major step forward for children's health as Henry Dimbleby's report says diet is a key determinant of children's life chances and recognises that the poor are more likely to suffer from both hunger and obesity which can cause a lifetime of disadvantage and health problems.'
Dev Sharman, 15, a Young Food Ambassador from Leicester, said: "It's a huge win for us to see such an important strategy prioritise children's Right2Food. We have been campaigning for this day for over two years and it feels that finally we are being listened to. We now want to see this happen for real and for government to roll out the proposals as soon as possible. The poorest children in the UK are going hungry every day and this has to stop."
Jo Ralling, head of youth engagement and communications at the Food Foundation, added: "Henry Dimbleby's trailblazing report is a game changer and really highlights the importance of prioritising children's health, especially for the most vulnerable and poorest in society. If the UK is to lead the way globally, it is vitally important that we change our food system to tackle inequality to ensure every child has access to a diet on which they can thrive. We now need government to act quickly and incorporate these recommendations into the Autumn Spending Review, so we can start to improve the future of our children and the planet."
Drawing on evidence gathered before Covid-19, the strategy reveals that poor diets are responsible for one in seven deaths in the UK (90,000 a year), vastly more than traffic accidents (1,400 a year), and almost as deadly as smoking (92,000). The global pandemic has only heightened the situation's urgency, with diet-related illnesses such as obesity increasing the chances of dying from Covid-19. Obese people are 150 per cent more likely to be admitted to intensive care with Covid-19.
The strategy also reports that a poorly nourished child will struggle to concentrate and suffer from reduced educational prospects and that diet is a key determinant of a child's life chances as it is essential for both physical and mental development.
Lindsay Graham, Children's Right2Food campaigner, said: "I am delighted to see that the work and campaigning of the Young Food Ambassadors is being valued and considered within the National Food Strategy being launched today. Under the United Nations Convention on the Rights of the Child it is vital that children are heard and their rights to food, health and education are respected. Today we are seeing real progress and I hope that government moves quickly to make sure that children and young people in every part of England regardless of income have access to a healthy and affordable diet."