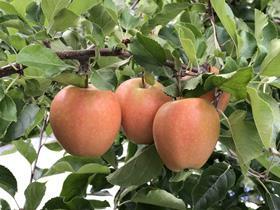 AndreGuindi, the former owner and managing directorof major UK topfruit and grapes supplier Richard Hochfeld, has died aged 84 after a shortillness.
Guindi was born in Jerusalem in 1936 and lived there until the age of 10 when he and his elder brother Marcel moved to Egypt with his French mother and naturalised British father, an army officer.

He continued his education at the St Marks College, a French Jesuit school in Alexandria, where he was later to return as a teacher.
While working in the textile industry, he met his wife Irene through their work as Cub and Scout leaders working with children from local villages around Alexandria.
In 1962, the family left Egypt with their newly born son and arrived in the UK via Italy. Guindi took his first position at vegetable supplier Hart& Friedmann before moving on to L Barber London and then Fedexport. He eventually arrived at Richard Hochfeld where he became a partner.
Guindi was a central part of the French fruit wholesale cooperative Les Verger D'Anjou and as director of the board he wasmuch admired and respected.
In 1988, he was awardedl'Ordre du Mérite Agricole (the Order of Agricultural Merit) at the rank of chevalier (knight),for services to agriculture, by former French President François Mitterand.
Guindi leaves behind his children Alan, Christian and Natalie and 10 grandchildren.
Details on a funeral service will be released when available.