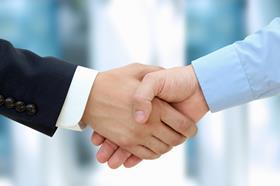 Industry body the Fresh Produce Consortium (FPC) has announced it will launch a brand new job fair FPC Careers, in conjunction with the Lincoln Institute for Agri-Food Technology at the University of Lincoln, on 4 November 2021.

FPC Careers 2021 is designed to connect today's up-and-coming talent with the food and flower industry's best employers when it co-locates with FPC's inaugural agritech innovation exhibition and conference FPC Future 2021 at the Lincolnshire Showground.

Promoting exciting careers to undergraduates, postgraduates and jobseekers, FPC Careers 2021 will showcase the myriad of enviable employment opportunities available across the fresh produce, cut flower, foodservice, import, retail, distribution, logistics and wholesale sectors.

To help attract these rising stars to work in our industry, FPC is inviting 18-30-year-olds from national universities and colleges studying across all educational disciplines, from horticulture and agriculture through to business studies, economics, technology, marketing and languages.

Leading companies throughout our industry are invited to exhibit, sponsor and attend FPC Careers 2021 to cherry pick the best young recruits entering the job market ahead of the traditional job seeking rush next summer.

On the day, students, job seekers and exhibitors can attend both FPC Careers 2021 and FPC Future 2021 to maximise their experience and understanding.

'Our industry has so much to offer youngsters interested in a career in food, and this is your chance to communicate the incredible opportunities to enter well-paid careers across diverse professions,' the FPC said in a press release.

'We work in a modern sector that's thriving with innovation and pushing the boundaries of what the UK can do in terms of Artificial Intelligence, robotics, automation, vertical farming and other ground-breaking technologies.

'We need to hire young talent to drive forward these ambitious developments and guarantee the longevity of the UK food supply chain.'

Exhibitors include: ALP, AM FRESH UK, BerryWorld, Branston, G's Fresh, Karsten UK, MDS, Worldwide Fruit, recruiters MorePeople and Henderson Brown, and the Worshipful Company of Gardeners, among others.

Sponsors include: PML (Gold sponsor including bags and catering stations), Morgan Cargo (lanyards), MDS (Mentor Me area) and Worldwide Fruit (Healthy Snack).

Stands and sponsorships are available now to any company wishing to highlight their recruitment opportunities.

'You will meet more candidates in one day than in weeks of interviewing! Plus you will have the chance to develop relationships with industry specialised recruitment agencies, including MorePeople and Henderson Brown, as well as tutors and lecturers from major UK academic institutions,' the FPC said.

'This is your chance to promote any graduate schemes, full-time, part-time, permanent and temporary positions you need to fill within and outside the UK, as well as work experience, internships and apprenticeships.'

All food supply chain employers – growers, importers, retailers, foodservice operators, wholesale companies and logistics providers – are invited to exhibit with a tabletop stand costing £750 plus VAT.

Activities include a 'Mentor Me' area where youngsters will meet with leading industry professionals to receive the best advice possible to launch their careers.

The confirmed mentors to date are: Jacqui Green (Viridis Associates), George Beach (Mudwalls Farm), Tony Ganio (Back To Roots), and John Giles (Promar International). Read their bios here.

A 'CV Clinic' will be managed by MorePeople where new recruits can submit their CVs for top tips.

Finally, a professional photographer will take complimentary headshot photos of the jobseekers to spruce up their all-important LinkedIn profile or CV.

'FPC Careers 2021 is an unmissable opportunity to promote the breadth of career paths offered by our incredible food industry. Let tomorrow's leaders know who we are,' the FPC said.