Group reports robust sales and profitability and steps up investment and upgrade work
Fresca Group has increased sales and maintained a profitable business despite hugely challenging market conditions.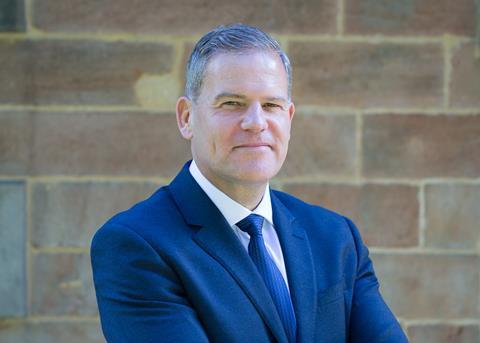 The group this week published its annual results for 2021-22, reporting a 4.7% increase in turnover to £433.1m for the 52 w/e 29 April 2022. Pre-tax profit was down from £3.3m a year ago to £2.4m.
"The Fresca result for FY22 demonstrates good progress and continued momentum for our business," said chief executive Martyn Fletcher. "We posted an EBITDA of £9.7m, which is particularly noteworthy considering the inflationary pressures on all businesses.
"We maintained our focus on effective cost and margin management to counter the broader headwinds in the form of energy prices, continued labour and driver shortages in the fresh produce industry. We have worked closely with our customers and growers to mitigate and share the pain of these challenges. Against this backdrop, we are very pleased with our overall performance."
Business units performing well
Looking at individual businesses under the Fresca umbrella, The Avocado Company was described as having had "another very strong year", building on contract wins by introducing new ripening technologies. Work is underway to ensure facilities become 'best in class' in the flexible ripening and packing of avocados, supporting the company's long-term ambitions in that product.
Mack Fruit has been bolstered with the introduction of a new business manager to drive momentum, while the multi-year transformation programme to strengthen the Fresh Plus business continues.
Primafruit is seeing growth in key categories, and major refrigeration upgrades have been completed, reducing carbon footprint and electricity usage by 1 million kwh per year. "Continued investments in automation make this one of the most efficient world-class produce supply businesses in the industry," the company said.
Speciality vegetable business DGM Growers "delivered a very credible performance", has received upgraded management information systems and is investing in packing automation. It has also received planning permission for a new protected hydroponic facility for the growing of leaf products, with construction now underway.
Those moves are part of the company's strategy to grow more of its products itself and "control the integrity of the supply chain and ensure that the values we care about are truly reflected in the products we sell."
The wholesale division performed ahead of expectations, according to Fresca, as the hospitality and foodservice sectors returned. All three branches - in Birmingham, Bristol and Southampton - increased their customer base post-pandemic.
Cautious outlook
Despite the investments, Fletcher remained cautious about the current and ongoing global challenges facing the industry as he looked ahead to 2023. "Whilst unprecedented times continue, we at Fresca remain committed to addressing the many issues we face," he said. "By spending our time on careful cost management, investing in automation and energy-saving projects, we will reduce our dependency on both labour and utilities which will assist our progress in the years ahead.
"Working collaboratively with all our stakeholders and by sharing knowledge, experience and research, we will continue to find the best or most appropriate solution to the challenges we face collectively. I would therefore like to thank every Fresca colleague for their constant commitment to the ongoing success of the business.
"We are extremely pleased with the continued momentum achieved across the Fresca Group, in a very challenging year. We have the team, the expertise and ambition to further build upon the very strong results and progress we have made to date."