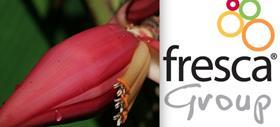 Fresca Group has made a big step into exotics with the acquisition of Blue River International, as vegan and health trends push the category's popularity.
Blue River International, who supply produce from Thailand, were acquired in December by Fresca, one of Britain's largest fresh produce companies.
The company procures a wide range of exotic produce, including jackfruit, mangosteen, custard apple, as well as vegetables galangal, baby aubergines and banana flower.
Charles Rees, managing director of Fresca Group's wholesaler Mack Wholesale, said Blue River was a good fit for the group.
"We see exotics as a growth area and it was an opportunity to go to direct sourcing rather than purchasing produce.
"The quality of the product they have, with all the due diligence, and the necessary quality assurance makes them a good fit for a business like ours. We don't just see it as a wholesale opportunity, there are retail opportunities for other group members to work with."
Rees said exotics have been in part driven by new recipes and ready meals for meat free alternatives in retail and food service, as vegan and flexitarian trends grow in popularity.
"Banana flower, banana blossom and jackfruit are produce in trend at the moment for use in vegan recipes. That's an area we are talking to ready meal suppliers about, we see opportunities in that market. Jackfruit has a similar consistency to pulled pork, for example, while banana blossom can be deep fried.'