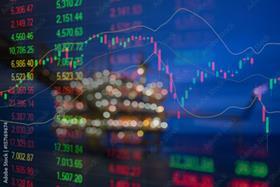 Europe's energy crisis is sending fresh shockwaves through the UK's beleaguered food sector after record-high gas prices have forced fertiliser manufacturers to halt production, causing a sudden shortage of carbon dioxide.
The fertiliser plant closures last week not only mean farmers face paying sky-high prices for fertiliser and may struggle to secure supplies at all, but have also resulted in a sudden shortage of carbon dioxide, produced as a by-product of fertiliser production, and which is used in food packaging to extend shelf life, in the 'dry ice' that keeps freezer items frozen during delivery, and for stunning animals prior to slaughter.
UK carbon dioxide supplies were hit after fertiliser maker CF Industries Holdings Inc responded last week to surging natural gas prices by closing two UK fertiliser plants. Rival Yara International ASA said last Friday it would also curtail European capacity.
The food industry is already battling to keep shelves stocked due to a lack of workers and HGV drivers, and now the disruption to carbon dioxide supplies is adding to the pressure.
Online grocery retailer Ocado had to stop supplying frozen products to customers on Friday a result of the dry ice shortage. The company said in a statement on its website that it is working with suppliers to "get things back to normal soon."
"It's quite alarming," Nick Allen, head of the UK meat association, told Bloomberg at the weekend. "We're talking between days and weeks from this really hitting hard, unless somewhere in the world there are supplies of this that can replace that amount of CO2 very quickly."
Carbon dioxide -- a by-product of fertiliser production -- is also used in packaging fruit and vegetables.