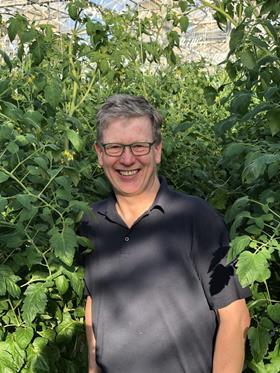 A group of UK producers known as the Growers' Better Levy Group (GBLG) has written to Defra urging it to support a new, grower levy-funded body to lead future R&D projects for the horticulture and potato sectors.
GBLG's open letter, released today (14 December), comes in response to Defra last month launching an industry-wide consultation to seek views on the future of the UK's Agriculture & Horticulture Development Board (AHDB).
The government opened the consultation after a 'Request for Views' on the future of the AHDB in 2018, and the results of grower ballots in February this year to end the statutory levy in horticulture and potatoes.
In today's letter, the GBLG said R&D work in horticulture and potatoes must continue, and that it should be funded by a grower levy raised by Defra.
However, the group said it did not believe that AHDB should lead this vital work, favouring a new organisation to take its place.
"Our group believes that a new body should undertake critical work, ideally one that achieves collaboration across all horticultural crops so that we can achieve economies of scale," the group's chair Phil Pearson, group development director at APS Group, wrote on behalf of GBLG.
"We require that Defra retain the discretionary power to raise a statutory levy and work with the industry to change the existing statutory instrument to make it fit for today's industry, to define what money is raised and how it is spent in the future," he added.
"We do not believe that AHDB should lead this work because the organisation needs radical reform and will need a new and meaningful grower governance in place that provides value for money and full cost transparency."
GBLG said it estimated that the costs should be somewhere in the region of 10-15 per cent of the previous statutory levy raised, and that only growers in favour of a given R&D project should pay for it.
"We also believe that the industry should be allowed to plan out the R&D priorities in a five-year plan, and growers should be provided with the opportunity to vote on the plan. If the majority vote for the plan, the money will be raised by everyone. This emulates the model in New Zealand that funds NZ Plant & Food research. Otherwise, this work will be funded on a voluntary levy basis where only those growers that pay will benefit from the work."
The group concluded its letter recommending that each horticulture sector must be allowed to vote on proposals for the level of levy raised and how their levy will be spent.
It also recommended that the field vegetables sector be divided further into brassicas; carrots and other root vegetables (parsnips, beetroot); salad crops (leafy, herbs, baby leaf, celery, radish); alliums (leeks, onions, spring onions); vining peas and beans; and exotics, which includes all other vegetables.
The GBLG is made up of 36 businesses from the tree-fruit, soft-fruit, protected edibles, mushrooms, field vegetables and ornamentals sectors, as well as crop associations and research organisations.
It describes itself as a group of concerned levy payers, not a democratically elected board, and says its aim is to ensure a healthy and sustainable UK horticulture industry within which businesses can thrive.
"The mission of the group is to create a structure of collaborative innovation which supports the needs of the industry in an efficient manner," it said.