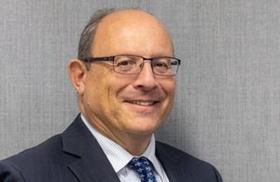 Groceries Code Adjudicator Mark White has unveiled a best-practice statement to respond to suppliers' concerns about the way large supermarkets are carrying out audits.
At his first annual conference White announced that all 13 designated retailers had signed up to the statement intended to promote better working practices.
The aim is to conduct audits in a transparent way that will reduce the number of invalid claims.
White told the conference that he had heard a series of concerns from suppliers about retrospective audit reviews, especially those related to promotional activity.
Suppliers are concerned about an apparent lack of data, or cherry picking of data, the time it takes to settle matters and, in some cases, attempts to link settlement of issues to current and future trading. Smaller suppliers can be disproportionately affected by such audits.
The best practice statement is intended to promote better working practices by the retailers, who should properly scrutinise claims before they make them, share with suppliers the data and documents that support a claim, and conclude claims 'in a reasonable timeframe'.
The settlement of claims must not be conflated with current or future trading, White said. Where retailers use third parties to make claims, that should be clear to suppliers from the outset, and retailers should review how they work with the third party to ensure compliance with the code.
Range reviews and delisting
The GCA also revealed he was receiving numerous queries about delisting as retailers were reviewing their ranges following the impact of Covid-19 and the change in shopper behaviour.
'I have been monitoring the designated retailers' delisting processes to ensure that delisting decisions are properly governed to eliminate, for example, the use of 12 weeks as a fixed delist period,' White said. 'The concept of reasonable notice which designated retailers must give to suppliers whose products are being delisted is not susceptible to an arithmetical or artificial formula.
'If I am required to determine whether reasonable notice has been given to a supplier, I will review all the circumstances and I am not limited in what I can take into account in making that assessment. Every facet of the relationship - including the length of the relationship and its breadth and depth - will be important considerations.'
Inexperienced buyers
Conference participants also heard the results of deep-dive interviews covering suppliers' current concerns carried out for the GCA by YouGov. Among the themes identified was the number of inexperienced buyers joining the retailers.
Many suppliers YouGov spoke to were also concerned that among these new buyers there was a lack of knowledge about the code. But there also seems to be a lack of knowledge about the category that they are working in, with suppliers spending a lot of time and effort educating the buyer, only to see the buyer move category just when the knowledge bank has grown.
White noted that whether it is because of the pandemic or not, buyers seem not to be visiting the farm, the factory or the warehouse where they can better understand the challenges faced by the supply side.
'I encourage retailers to not only train their buyers in the requirements of the code but also in wider relationship building and in really understanding what they are asking suppliers to do,' White said. 'This should make their jobs both more challenging but also more interesting – and help to change the growing perception that buyers are automatons controlled by faceless senior management.
'Responding to these concerns falls within my priority to drive forward a whole-house approach to code compliance. I have already been discussing this priority with the senior leadership of the retailers and I will now be expanding on these previous discussions.
'In my view, the tone from the top is vital and I will be monitoring this carefully because many suppliers speaking to YouGov were convinced that those buyers they found a challenge were merely passing on messages crafted at the top of the business.'