One of New Covent Garden Market's most influential figures of the last 50 years died on 4 March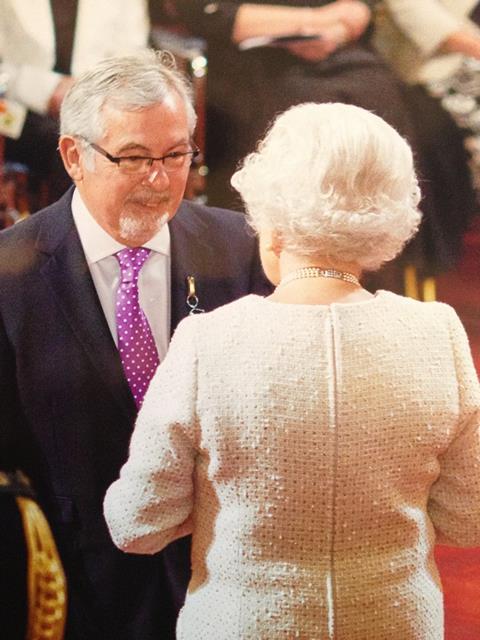 Covent Garden Tenants Association (CGTA) honorary president Peter Fowler MBE has died at the age of 78.
Affectionately known in the market as the 'Godfather of Fruit', Fowler was the former owner of wholesale business C&C Fruit and received an MBE in the 2013 New Year's Honours list for a lifetime of service to the industry and New Covent Garden Market (NCGM).
Widely considered as one of NCGM's most influential figures of the last 50 years, Fowler had acted as honorary president of the Covent Garden Tenants Association (CGTA) since his retirement in 2012.
CGTA chairman Gary Marshall said Fowler was "simply a true legend" who will be sadly missed by all.
"We all have our own memories of the great man," said Marshall. "He was an honest adviser, a true friend and supporter. I send my love to all Peter's family at this extremely difficult time and may he rest in peace. He will be sadly missed but, I'm sure, never forgotten."
A stalwart of the fresh produce industry, Fowler enjoyed a successful half century in the trade with 26 years as the head of the C&C group.
Starting his career in the old Covent Garden Market, he joined the Henry Solomons business, boiling beetroot in the 1960s. From there, he moved to Covent Garden Supply, a pioneer in catering distribution. His final move before the relocation to Nine Elms in 1974 was to EC Dean, before the firm changed its name to Lyons & Dean.
In 1986, Fowler saw an opportunity: market veteran Lenny Cooper was retiring from his firm C&C and sold Fowler the business. Speaking of the deal many years later, Fowler said: "Lenny took a blank sheet of paper and wrote - 'If at any time, you fail to pay me my money by mid-morning every Saturday, the company reverts to my name'. I must have been mad, but I signed it."
Fowler's business acumen came to the fore and the deal saw C&C go from strength to strength. It became known as an exotic fruit specialist, as Fowler moved the business away from its focus on traditional fruit, set up at New Spitalfields in 1991 and added Borough Market, where his son Lawrence and daughter Kelly run Elsey & Bent.
"I am very sad at the news of Peter's passing," said Jo Breare, general manager of Covent Garden Market Authority. "Peter was a legendary figure and a true gentleman who did so much for our market, making a lasting impression on everyone he met.
"I always valued Peter's honest opinion and know he was very respected within the NCGM community as well as in the wider industry, as his MBE proved. Gilgrove Ltd, run by Peter's son Damian, will continue the strong family connections to our market. Our thoughts and condolences are with Peter's wife Chrissie and the rest of the family at this sad time."