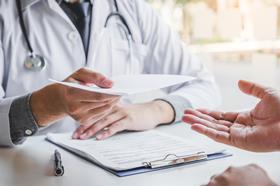 GPs will be asked to trial prescribing fresh fruit and veg as part of the government's 'levelling up' strategy, reports GP Online and Pulse.
In its levelling up white paper published on Tuesday (1 February), the government set out its pilot 'Community Eat Well' programme enabling GPs to 'prescribe exercise and healthy food', the reports said.
Fresh fruit and vegetable vouchers could be given to families to help them eat more healthily under government plans to reduce health inequalities between the UK's richest and poorest communities.
The paper set out a target to narrow the gap in healthy life expectancy (HLE) between local areas where it is highest and lowest by 2030, with HLE to rise by five years by 2035.
The government said it would take forward plans from Henry Dimbelby's 2021 independent review, The National Food Strategy, into the country's food systems.
Dimbleby, co-founder of fast-food chain Leon, said at the time that "obesity and food is very much about poverty" as he called for more support to be given to support the diets of the UK's poorest households.
The plan to give out vouchers, which comes under Dimbley's Community Eatwell programme, would build on successful models from elsewhere in the world, including Washington DC in the US, according to The Independent newspaper.
Officials there launched a Produce Prescription programme which enabled doctors to give out vouchers for healthy food and nutrition lessons.
The scheme was shown to increase consumption of fruit and vegetables and understanding about healthy diets.
Back here in the UK ministers have said they will invest up to £5 million in a "school cooking revolution", which would include new food content for the curriculum and bursaries for teacher training and support.
To support this, the government says it will invest a further £200,000 in a pilot programme for governors and academy trusts on a "whole school approach to food".