Growing Kent & Medway is backing a range of projects in the sector
Growing Kent & Medway has awarded a share of over £1.6 million to 13 businesses to fund projects that will sustainably transform the horticultural and plant-based food and drink supply chain.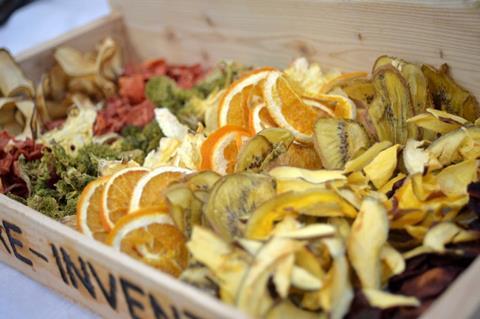 Funded through two separate grants, the projects were selected based on their innovative ideas to tackle some of the big sustainability challenges facing the food and drink industry.
From next-generation technology to recycle waste water, to cutting-edge techniques to breed new varieties of fruit, the varied projects will help to reduce the impact of the UK's food production systems on the environment, organisers said.
The funders were particularly interested in projects that focused on creating circular economies and finding new uses for waste products.
The 'Business Sustainability Challenge' grant offered up to £50,000 to address key sustainability issues and opportunities. Eight winners will share over £287,000 in funding for their short-term, high-impact innovative projects.
Innovative solutions
Successful applicants include Tensei Ltd, who will be investing its £50,000 grant to test different agri-waste materials as polymer fillers, to reduce the amount of virgin or recycled plastic used in packaging. As well as reducing the carbon emissions generated by creating plastics, the technique could create new revenue streams for farmers and growers from their waste products.
Canterbury Brewers & Distillers are receiving over £13,000 to develop a new system that will produce speciality mushrooms, using the waste grain, water, CO2 and energy from their new whiskey production facility.
Dr Nikki Harrison, programme director for Growing Kent & Medway, said: "We are investing in real-world business innovation and research projects that demonstrate how science-led, sustainable innovation can be deployed throughout the supply chain. This not only benefits the environment by helping Kent businesses become more sustainable but also stimulates economic growth. Fresh thinking can help create new revenue streams and new markets from waste by-products and processes.
"While these projects demonstrate the exciting innovation happening in Kent and Medway, we expect the knowledge that is gained to help transform our food systems throughout the sector."
New angle for Nim's
Nim's Fruit has been awarded over £22,000 to repurpose its fruit and vegetable powders. Founder of Nim's Fruit Nimisha Raja, said: "Sustainability is a core principle guiding our actions, and at Nim's, we are proud to have achieved a zero-food waste status within our business. For some time, we've aspired to utilise our by-products to create new products to help consumers reduce food waste at home, but unfortunately, limited financial resources have held us back.
"When we heard about the Business Sustainability Challenge, we jumped at the chance in the hope that, with even partial funding, we could finally put to use the substantial quantity of by-products we've been storing. We are thrilled to be awarded a grant and to embark on this project, which will enable us to establish a fresh revenue stream rooted in 100 per cent sustainable products."
The second of Growing Kent & Medway's grant offer awarded £1.4 million to five businesses for large-scale Collaborative Research & Development projects. All the projects will be collaborative with one of the cutting-edge research organisations based in Kent and Medway.
Growing Kent & Medway will also be announcing two new grant funds for the horticultural and plant-based food and drink sector in November 2023.