Neil Cotterell died in early December following a long battle with cancer
G's has announced the death of its supply chain director Neil Cotterell.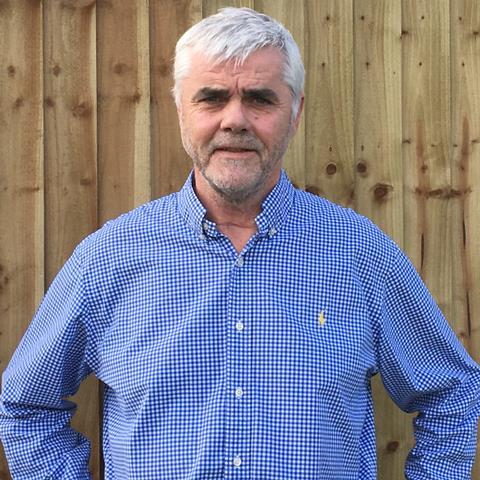 Cotterell died on 2 December with his wife and sister by his side after a long battle with cancer, the company confirmed. A memorial on 29 December was attended by over 120 current and former G's staff.
Cotterell worked with G's for over 17 years, first at the leafy salads factory until 2005, and after a short break, again in 2008 when he lead the supply chain and logistics teams.
The company said that throughout his time at the business, Cotterell had "an incredible impact both within G's and the wider supply chain industry." He is credited with being instrumental in establishing and developing the direct supply logistics model from Spain into UK supermarket depots, delivering fresh produce faster and fresher to the UK consumer.
Together with his team he led G's preparations for Brexit, and today his team is responsible for moving over 400 trucks per week out of Spain and the associated customs clearance.
Kuldip Kular, G's Fresh chief operating officer, said: "I decided to look up the dictionary definition of the word legend and the word legend refers to an individual that has excelled in a particular field.
"In Neil's case it has all been about setting up an infrastructure almost from scratch of trucks coming directly from suppliers (not just G's) in Spain into the depots of retailers. Both Jon Bailey (Sainsbury's) and Adam Chalklin (Tesco) described that what Neil has done is a complete game changer for logistics out of Spain – there is no higher accolade than that which is given by your customers.
"He worked tirelessly with Spanish Hauliers year after year to perfect the model and keep increasing the numbers of trucks."
The company added: "Neil worked for G's over the course of three decades, making many friends along the way, Neil will always be a valued member of the G's family and will be sorely missed."