Lack of access to affordable healthy food is driving many migrants to destitution, Food Foundation warns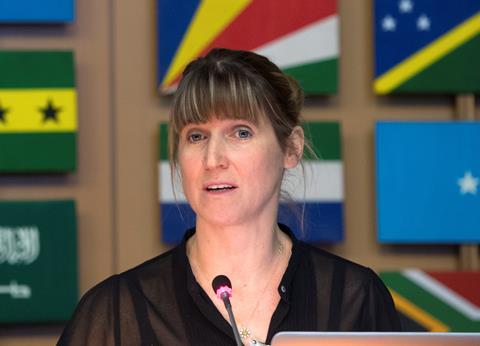 The Food Foundation has called for the Healthy Start voucher scheme to be made permanent and its availability more widely promoted to give migrant families better access to fruit and vegetables.
The charity released a new policy briefing this week pointing out that many thousands of people in the UK may have no regular access to food because they are not allowed to claim public funds. Many are also not allowed to work.
Data from Citizen's Advice, cited by the Food Foundation, shows that nearly 1.4 million people, including 175,000 babies and children, are affected by an immigration policy that puts many at greater risk of food poverty.
Current policy states that many migrants should have 'no recourse to public funds' (NRPF), which includes most benefits. The Food Foundation says this leaves these families precarious, putting many of those affected at risk of long-term destitution.
The charity's briefing draws on new research commissioned from the University of Hertfordshire's Centre for Research in Public Health and Community Care.
'Prolonged misery'
The Food Foundation says urgent action is needed to tackle the 'prolonged misery' caused by the lack of a reliable safety net and legal access to work, both of which would help to ensure migrants are properly fed and housed.
The project has highlighted the damaging impact of Britain's labyrinthine immigration system which can leave people in limbo for many years, it says, leading to physical and mental health breakdown as well as depression and anxiety.
Many migrants are excluded from any kind of work or forced into precarious and exploitative work for low wages. The researchers found that families with NRPF were relying long-term on charities and friends for support.
The Food Foundation said it is concerned that despite eligibility being extended, many families with NRPF are still not receiving free school meals. In addition, Healthy Start vouchers have not yet been extended permanently to NRPF families, babies and toddlers.
Immediate interventions
It is recommending that the government embarks on several immediate interventions to address the needs of migrants, including making the Healthy Start food voucher scheme permanent, and actively promoting access to increase the number of families with no recourse to public funds benefiting from this support.
It also wants local authorities to be provided with the resources they need to ensure families with no recourse to public funds receive adequate support, and to ensure all accommodation provided to asylum seekers has adequate housing, kitchen and cooking facilities. It also wants data collected to establish real levels of food insecurity among families and individuals with NRPF.
Anna Taylor, executive director of The Food Foundation, said: "Although migrants invariably make a positive contribution to society, many are placed into conditions of prolonged misery. One of the primary objectives of The Food Foundation is to raise awareness of the need for a healthy, nutritious diet for everyone and that includes migrants. As well as access to food, people need access to housing and work. We hope government policy advisors will take to heart the findings of this report and move swiftly to ensure a safety net is put in place."