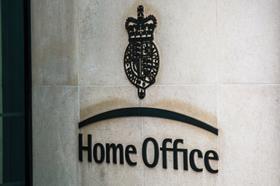 The Home Secretary Priti Patel last night (24 February) confirmed that Ukrainians who are on work, study or visit visas in the UK will have their visas temporarily extended or be able to switch onto different visa routes.
Changes announced for Ukrainian nationals in the UK include Ukrainian nationals on an existing seasonal worker visa. They will have their leave in the UK extended to 31 December 2022.
Ukrainian nationals in temporary HGV/pork butcher jobs will have their leave in the UK extended to 31 December 2022 and will also be allowed to apply to the skilled worker route.
Ukrainian nationals on an existing points-based system route can extend their leave in the UK; Ukrainian nationals on an existing visitor visa can exceptionally switch into a points-based system immigration route without having to leave the UK; Ukrainian nationals on an existing visitor visa can apply under the family route for further leave without meeting the immigration status requirement, provided they meet the requirements for leave based on exceptional circumstances.
These concessions are available for people with valid visas in the UK.
All visa routes remain under constant review and any changes to the visa policy will not compromise border security, the Home Office said. However, all other visa services in Ukraine have been suspended.
Commenting on the latest visa concessions, Home Secretary Priti Patel said: 'We stand shoulder to shoulder with Ukraine amid this unprovoked and antidemocratic act of Russian aggression.
'I have immediately ordered changes to our visa policy to provide certainty to our Ukrainian friends and colleagues living, working and studying in the UK.'
According to Home Office statistics, Ukrainians represented 67 per cent (20,000) of the 30,000 Seasonal Worker visas issued in 2021. The next highest grants were for Russian (2,278, 8 per cent), Bulgarian (1,111, 4 per cent) and Belarusian nationals (1,007, 3 per cent).
Some UK vegetable growers told FPJ that they are so worried about securing labour this year due to the Ukraine-Russia conflict that they have decided to slash plantings by 70 per cent, or not plant at all for the next 12 months.
However, SAWS operators told FPJ yesterday (24 February) that they have contingency plans in place to secure enough seasonal labour from outside the Ukraine and Russia for the UK agriculture sector this year.
They said they had actions in place in case of this eventuality, that they are working on them, and that their immediate concern was with the safety of people in Ukraine.