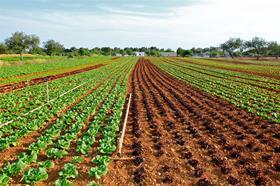 The Agricultural Productivity Working Group has urged the industry to end the "scourge" of low productivity in order to overhaul UK agriculture.
Launching its report, APWG called for an end to the "fragmented" agricultural landscape, urging novel initiatives such as creating a central Professional Body for Farming and Horticulture, establishing a trusted method of collecting and sharing data, and conduct nationwide research "missions".
The report highlights evidence from the Irish Revenue that trained farmers have on average a 12 per cent higher profit margin than untrained farmers, and laid out five key areas for transformation:
·Harnessing the power of data and inspiring farming businesses to measure performance
·Bringing co-ordination to our innovation system and ensuring investment in innovation targets key productivity and sustainability constraints
·Defragmenting the landscape of knowledge exchange and providing more opportunities for farmers and growers to learn from the best
·Facilitating investment in capital, skills, training and continuous professional development
·The need for infrastructure and policy to enable productivity gains
Chairman of the group Peter Kendall pointed out that competitors in France and the Netherlands had "marched ahead" in agricultural performance in recent decades.
"To succeed, be sustainable and profitable we must dramatically grow our productivity. This is not about increasing our levels of production but becoming significantly more efficient in the way we do it," Kendall said.
"The key question is whether we acknowledge that we have a productivity challenge and as an industry, we're prepared to take ownership of it? There are signs that we're grasping the nettle.
"Thanks to the government's Industrial Strategy, the industry has come together through the Food & Drink Sector Council (FDSC) to identify the steps industry and government can take, together to accelerate productivity growth in farming."
The APWG is also calling for the development of the Evidence for Farming Initiative to streamline the fragmentation of UK agricultural knowledge, better integrating practises such as demonstration farms.
In a similar vein the group called for better alignment of funding and strategy to the needs of the industry.
"There is no one solution to the productivity challenges faced across the farming industry, and the size of the challenge for individual businesses should not be underestimated," said Country Land and Business Assocation president, Mark Bridgeman.
"The five priority areas combined have the potential to transform the industry over time, but will not happen on their own. These recommendations need to be turned into action."
The full report can be read here.