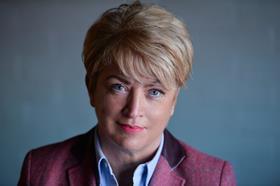 Jane Gorick, co-founder of reusable packaging service provider Packaging Services Europe (PSE), has died at the age of 59.
Gorick had more than 30 years' experience in the packaging sector, having worked for leading transit packaging manufacturers and pallet poolers including Chep, DS Smith, LPR and RM2.
In 2016, she launched PSE, which provideswashing, inspection and repair services for reusable pallets and crates. She did this alongsideAndrew Parkinson who has a background in the design, installation and maintenance of industrial cleaning equipment.
Gorick passed away peacefully in her sleep on 3 January, and according to PSE, she will be remembered as "an inspirational, fun, yet deeply professional industry leader" who led the business to become a "customer service-led international success story".
PSE reassured its customers that it is "business as usual" for the company, adding that the business remains "robust, strong and focussed".
A PSE spokesperson said: "Across the logistics industry and further afield, Jane will be missed hugely for her integrity, her smile and her positive nature. Our deepest condolences are sent to her family, friends and work colleagues."
Sustainability was a central concern for Gorick, who wrote in her bio on the PSE website: "I've been working in the supply chain for 30 years for the leading transit packaging manufacturers and pallet poolers.
"This has provided invaluable insight into the opportunity that reusable transit packaging provides, especially given demands on sustainability. Asset utilisation and longevity are key to making it commercially viable, but are not the only things to consider.

"Controlling transport costs, by reducing the 'product miles' that your reusable packaging is to be shipped to ensure optimum utilisation is equally important and that's why our network is important. These are the drivers behind PSE."