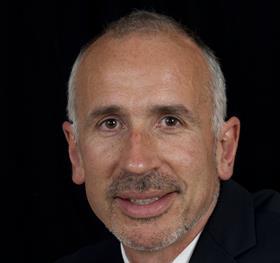 Veg Power, the not-for-profit to increase vegetable consumption in the UK, announced today (13 July) that Jack Ward, the chief executive of The British Growers Association, will be joining its board.
With 40 years of agricultural industry experience, Ward's role will include steering and supporting the core team to achieve its mission. Ward will share this role with the existing members of its board: Baroness Rosie Boycott (chair), Sir John Hegarty, Anna Taylor OBE, Andy Porteous, Anne Heughan and Katie Palmer.
Currently vegetable consumption levels in the UK are not meeting government recommendations. Almost a third (29 per cent) of primary-school-aged children are eating less than one portion of veg a day, decreasing to just 23 per cent of 11-16 year olds. Only a third of adults are achieving the 5-a-day target, says Veg Power.
As vegetables are an essential source of vitamins, minerals and fibre and a key part of a healthy diet, these low consumption figures suggest our nation's nutritional intake and overall health may be compromised.
Veg Power is funded by an alliance of grocers, growers and vegetable businesses and has an ambition to get every child and adult eating an extra portion of veg. Its work includes changing children's perceptions of veg to increase their consumption via the award-winning Eat Them to Defeat Them campaign.
Since the campaign debuted in January 2019, it has led to sales of over 517 million additional children's portions of vegetables worth £63m, Veg Power says. This year, the campaign reached 500,000 children in 1,900 primary schools. It also runs a number of year-round seasonal veg initiatives and social media campaigns reaching a broader range of the UK population.
Commenting joining the Veg Power board, Ward said: "I have spent the last 40 years working in the agricultural industry and I pleased to be able to share my expertise and knowledge with Veg Power in a more formal capacity as a member of its board. Veg Power is truly a pan-industry initiative and one that is having a demonstrable impact on vegetable consumption across the UK."
Baroness Rosie Boycott, Veg Power chair, said: "Our nation's veg consumption is falling short of our government's recommendations which not only has a detrimental impact on our health but our horticulture industry. Jack's insight and expertise will be invaluable and I am delighted that we have another industry expert to advise and guide us in the future."

Veg Power, a not-for-profit community interest company, was founded by the Food Foundation, Hugh-Fearnley-Whittingstall, Sir John Hegarty and Baroness Boycott to turn around vegetable consumption in the UK. It runs a number of creative initiatives to engage, inspire and motivate people to eat more veg and create life-long good food habits.
Veg Power is funded by Abbey View Produce, Abel & Cole, Barfoots, Birdseye, Coop Foods, EVG Europe, Fresca, Greenyard, Gs, Home Farm Nacton, Minor, Weir & Willis, Monaghan Mushrooms, Ocado, Produce World, Riverford Organic, Riviera Produce, Sainsbury's, Staples, Tesco, Total Produce, Wealmoor and Waitrose.