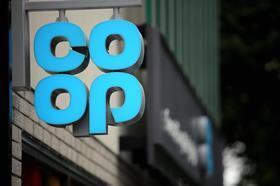 British grocery sales have risen at their fastest rate since modern records began.
According to Kantar figures for the 12 weeks to 17 May, the 14.3 per cent rise in take-home grocery sales is the fastest rate since comparable records began in 1994. And in the latest four weeks to 17 May, take-home grocery sales growth accelerated to 17.2 per cent year on year as the government announced the first stage of easing lockdownrestrictions.
Fraser McKevitt, head of retail and consumer insight at Kantar, explained:"The most recent three-month period now includes both the pre-lockdown rush to the shops in March, and eight weeks of stay-at-home advice from government – a combination which has resulted in the fastest growth in take-home grocery sales for over 25 years.
"While these are bumper figures, it remains true that the overall picture for some grocers will be less positive, as supermarkets continue to feel the impact of a considerable reduction in on-the-go spend on meals, drinks and snacks.Those categories usually add up to £1 billion over the course of 12 weeks and they aren't included in these numbers."
In the latest four weeks, the trend towards fewer, larger shops seen in April continued, with shoppers visiting the supermarket 3.5 times per week on average, meaning 100 million fewer trips overall than the same month last year. However they increased their spend per trip to £27.41, a near 50 per cent increase on normal times.
Online shift
Some of this spend has been directed online, and shoppers using delivery services has increased digital sales by 75 per cent, with online shopping now accounting for 11.5 per cent of all grocery sales.
"While the gains made by online shopping are unlikely to be sustained at these levels, the crisis has certainly accelerated the move towards online," McKevitt said."The grocers have attracted a new group of customers, in particular older demographics, and we expect some of them may continue using online services and enjoying the convenience that home delivery provides."
In terms of the retailers themselves, all 10 major supermarkets and the combined group of independent retailers increased sales in the 12 weeks to 17 May. However, some of these gains will have been offset by a decline in 'on-the-go' purchasing, including breakfasts, lunches and snacks as well as any sales to businesses or schools, according to Kantar.
Ocado saw sales rise by 32.5 per cent, with its market share increasing to a new high of 1.6 per cent, up from 1.3 per cent last year.Shoppers staying closer to home and avoiding queues at large supermarkets also benefited both the Co-op, up by 30.8 per cent, and independent retailers, up by 63.1 per cent.
The Co-op reached seven per cent market share, a level last achieved in 2011, while the 2.5 per cent of sales taken by independent grocers was last seen in 2009.
Sales at Tesco rose by 12.7 per cent, Sainsbury's by 12.5 per cent, Asda by 6.5 per cent and Morrisons by 9.8 per cent. Lidl, Aldi and Waitrose saw sales rise by 16.5, 10.4 and 12.5 per cent respectively.