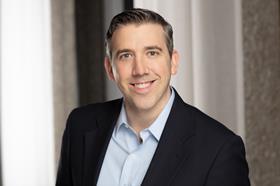 The UK logistics sector is facing a real shortage of digital talent, warns global logistics giant CH Robinson.
A workforce which understands the role technology will play in the future of the supply chains will be needed if UK companies are to thrive in an ever more competitive environment, David Fraas, CH Robinsons director of information technology, told the FPJ in a recent interview.
'The industry must work hard to attract the next generation of digital logisticians,' he said. 'We need to make logistics exciting and dynamic, positioning the colossal role that the supply chain plays in the world's economies, supporting societies and enhancing the environment. We need to be promoting the new hi-tech logistics and everything that goes with it - artificial intelligence, the internet of things, data science, automation and predictive analytics.'
Business leaders have a crucial ambassadorial role to play in championing the critical part that hi-tech logistics has in the future of their operations, Fraas said.
'There is a real danger that the logistics sector misses out on young people who have an evident passion for digital technology but are not aware of the opportunities the industry has to offer,' he warned.
CH Robinson has a team of over 1,000 data scientists, developers and engineers worldwide, Fraas added. 'These people are vital to creating new technology-led logistics solutions. Our teams test, scale-up and analyse data to inform critical decision-making in customers' supply chains,' he said.
Read the full interview in the next edition of the FPJ, out soon.
Enjoyed this free article from Fresh Produce Journal and its team of editors? Don't miss out on even more in-depth analysis, plus all the latest news from the fresh produce business. Subscribe now to theFresh Produce Journal.