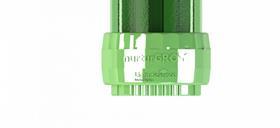 UK Ag-tech company Light Science Technologies (LST) has launched nurturGROW, a new sustainable lighting product range for indoor farming, covering greenhouses, vertical farming, polytunnels and medicinal plants.
Created with four core component parts, the patent-pending nurturGROW range is made of high quality, durable materials to give growers the ideal balance between strength and optimal performance, LST said.
90 per cent of the components are recyclable, minimising the amount of materials needed to drastically cut down on waste and reduce carbon footprint, it added.
'Thanks to its sustainable, future proof design, 85 per cent of nurturGROW is also reusable, allowing growers to easily upgrade components cost-effectively and with no downtime, making nurturGROW easy to maintain. Backed by a 25-year product lifecycle, it ensures indoor farmers maximise use of every element over a longer lifespan to generate maximum yields and save them a third on future costs,' LST said.
With its modular structure, the nurturGROW range consists of more than 30 different options with variable lengths of up to 2.78m, making it the longest luminaire on the market.
'It provides the scale needed to commercialise the right recipe and cut down on waste with both energy and space. With a high efficacy of up to 3.0 umol/J and up to 30-degree variance, growers can choose from 1,000s of different light recipes to improve plant performance, from one of the widest ranges of recipes available on the market,' the firm said.
Founded in 2019, LST added that its approach from the beginning was to create a bespoke, fully integrated lighting solution which met key criteria for CEA farmers and growers: sustainability, cost effectiveness and high performance.
Craig Price, operations director at Light Science Technologies, said: "Being customer-focused by design means that as an experienced LED grow light partner, we understand every variable and can help indoor growers to design a sustainable solution that fits their unique growing parameters.
"This extends to adjusting the light recipe for growers, as nurturGROW will allow you to increase, decrease or change the recipe depending on preference, thanks to an interchangeable luminaire body.
"The unique aspect of our design also means that we have already allowed for future integration of sensor technologies, offering significant added value. By choosing to add in our new sensor technology, which is under development, indoor growers and farmers can look to control their environment in much more granular detail. This will enable them to reduce any sub-optimal performances, whether that be in any environmental controls or from the light itself."