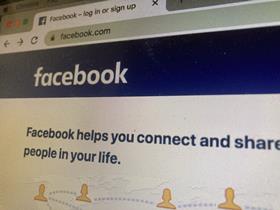 Prepared vegetable business Mash Direct has announced it will join an advertising boycott of Facebook and Instagram, citing a lack of action from the social media platforms over the spread of hate speech and misinformation.
Facebook has come under greater scrutiny since the murder of George Floyd in the US, for its failure to monitor and remove extremist or racist material, and hate speech posted on its platform.
The world's largest social media brand has also been under fire in recent years as a major site for the spread of right-wing conspiracy theories and fake news stories.
Facebook is now being boycotted for a month by hundreds of major global brands, including big names such as Adidas, Coca Cola and The Body Shop.
As one of the UK's leading vegetable product brands, Mash Direct decided to follow suit, with COO Jack Hamilton saying the company will donate its £3000 advertising budget to providing people with restaurant vouchers.
Hamilton said he had written to Facebook earlier in the month, expressing unhappiness with its stance on hate speech, and had decided "to put our money where our mouth is".
"While we are small potatoes when it comes to some of the global players who are also pressing pause, as the most followed Northern Irish food brand on Facebook we believe that it is important to act. We hope that collective action creates positive change and we will reassess our advertising approach beyond July as we wait for positive action from Facebook," Hamilton said.
"Facebook and Instagram have been our main advertising channels for years, but they have not taken the necessary steps to protect the public from violent and dangerous hate speech.
"I listened with interest to the statement given by Mark Zuckerberg on Friday and then to Nick Clegg, VP of Global Affairs and Communications at Facebook on CNN following on from this. Sadly, I feel that these reflect the same pattern of promising to take action without enacting meaningful change."
In response to the boycott Facebook stated "we know we have more work to do".
'We take these matters very seriously and respect the feedback from our partners. We're making real progress keeping hate speech off our platform, and we don't benefit from this kind of content. But as we've said, we make policy changes based on principles, not revenue pressures,' said Facebook spokesperson Tom Channick.