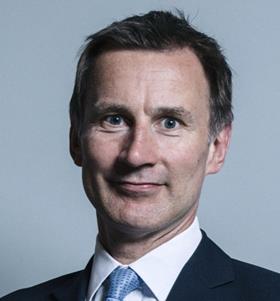 Jeremy Hunt's pledge of a £6 billion fund to help the farming sector in the event of a no-deal Brexit has been cautiously welcomed - but farming bodies insist the eventuality must be avoided at all costs.
The Tory leadership and prime ministerial hopeful has been outlining his plans for how he would help the country navigate the challenges that would come with leaving the EU without a deal in October.
He has been quoted as saying: 'If you're a sheep farmer in Shropshire or a fisherman in Peterhead I have a simple message for you - I know you face uncertainty if we have to leave the EU without a deal. I will mitigate the impact of no-deal Brexit on you and step in to help smooth those short-term difficulties. If we could do it for the bankers in the financial crisis, we can do it for our fishermen, farmers and small businesses now.'
Commenting on this so-called 'relief programme',Tim Breitmeyer, president of the Country, Land and Business Association (CLA) said: "This announcement recognises the unique circumstances of the sector and the negative consequences of a 'no-deal' scenario for a significant number of farmers up and down the land. This is especially true for sectors such as sheep farming where the deadline of 31 October could not come at a worse time.
"However, it must not mask the real issues with a 'no-deal' Brexit.Whoever wins the leadership race will need to negotiate a future trade deal with the EU which is as free and frictionless as possible, every effort should be spent towards achieving that goal and securing the primary export market for a huge proportion of the UK's agricultural production.
"Mr Hunt's proposals are also unclear in some areas. Described as 'temporary', there is little detail on timeframes nor, most importantly, what follows once they are concluded. Is it longer-term relief or structural reform? Without further details then this could be viewed as simply another example of kicking the can down the road."
The NFU has consistently stressed that a no-deal Brexit would be a disaster for farmers, giving their close trading relationship with the EU and the possibility of tariffs on British exports.