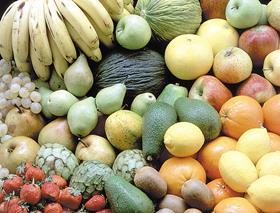 Fresh fruit should be more readily available to improve the diets of those living in care homes, a health watchdog has said.
The recommendation is part of a number of inspection reports produced by Healthwatch Wigan throughout this year focusing on mealtimes in care facilities in Wigan, Greater Manchester.
As part of the watchdog's Enter and View report series, three care homes were placed under scrutiny, the Wigan Observer reported.
Volunteer inspectors reported positive findings on each occasion, but the availability of fresh fruit and the nutritional values of some meals were highlighted as issues that need addressing.
At one of the care homes, they found that fruit is available but is left in the kitchen, so residents have to ask for it.
The inspectors recommended extra catering staff should be employed, and that fruit should be left "in view".
In response, the care provider explained that as the facility has a mix of elderly mentally infirm (EMI) residents, it would not be appropriate to keep fruit out of the kitchen due to "health and safety issues."
At another of the care homes, inspectors recommended that "a thorough review is taken regarding the standard of the food on offer" as well as similar recommendations about the fruit provision. It was also noted that residents were very positive about the staff working at the facility, but concerns were raised about not all meals being healthy and balanced. Since the visit, the care provider said a new cook has been taken on.