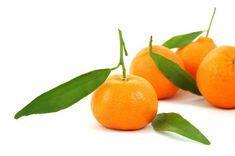 Moroccan minister for agriculture Aziz Akhannouch outlined some pretty ambitious proposals for the country's burgeoning agricultural industry when he spoke at the World Fruit & Vegetable Show in London in October.
With plans to double production by 2020 - tripling export capacity in the process - the over-arching Maroc Vert (Green Morocco) plan, which was initiated in November last year, will see some €1 billion (£919 million) of both public and private investment injected into the agricultural industry. The eventual aim is to help the country increase its production four times over, while multiplying exports by eight.
One of the key targets includes helping the citrus industry reclaim its position, with 60-80 integrated development projects proposed. Akhannouch told delegates at the show: "In order to attract investment, we needed to restructure agriculture, so we have reorganised land, including massive investment in high added-value production such as citrus."
A central part of the plan involves facilitating greater trade with the UK market, said Akhannouch. "At the moment, our volume trade with the UK is below what we would like and we need to optimise and exploit the opportunities we have with the UK," he explained.
In 2008, Morocco's exports to the UK represented three per cent of total export value, according to figures from the Moroccan Exchange Office. For the last few years, the produce industries in both Morocco and the UK have worked together to boost imports into the UK, and the North African country is now a key supplier of citrus, tomatoes, soft fruit, courgettes, peppers and grapes, among other lines, into the UK market.
Kacem Bennani-Smires, general manager of Moroccan exporter Delassus, is excited about the project's future. "Agriculture has always been a strategic sector for the socio-economic development of Morocco, and the Maroc Vert plan is a new strategy adopting key rules for the success of the sector, such as new agricultural reforms that aim to expand land, subsidies and internal support, etc," he says. "This is all with the objective of increasing our export volume and guaranteeing the long-term future of the sector."
Delassus is making its own provision for the sector's future this year by investing more in new plantations, particularly of the Afourer citrus variety. "We are also investing in the human side of the business and we are very proud of that," says Bennani-Smires. "Recently, we created the Fondation Sanady, an association that aims to develop and expand our activities in the social development of our employees. This comprises a programme of after-school support to help with the daily schoolwork of our employees' children. This programme aims to help the children achieve a certificate in superior studies."
French organics specialist ProNatura, which operates its own production in Morocco and sources a lot of produce from the country for its clients in the UK and Europe, has also welcomed the Maroc Vert plan. Export manager François Ghewy believes the plan will help producers develop their orchards and boost their production. "However, all the producers who want to benefit from this help must be grouped under a well-structured entity," he says. "ProNatura Maroc has already prepared a dossier for producers to benefit from and to help improve their capacity and product quality - for example, by installing wells, improving plantations, etc - so that the sector can boost its exports."
Several UK companies have displayed their belief in Morocco over the last few years, in many cases by investing directly into the country. The Summerfruit Company set up a specialist blueberry project with Moroccan and Australian partners in the country in 2008, explains Richard Parke-Davies, managing director of Redbridge Worldfresh Ltd - parent company of The Summerfruit Company.
"We have an excellent working relationship in Morocco and our partner has an exceptional record for producing a quality of service and product that contributes significantly to the value chain," he says.
"It is certainly the intention of the Moroccan government to introduce initiatives that improve the ability of Moroccan growers to access their external marketplace. [Maroc Vert] is a commendable objective and one worthy of support, but one that is likely to take some time to attain the desired results."
The Moroccan venture is shaping up well for 2009-10, according to Parke-Davies. "It is very pleasing that we are now entering our first year where we will see some significant volumes of blueberries from our Moroccan joint venture," he says. "The bushes are looking extremely good and healthy and we are on target to exceed our predicted 200 tonnes of fruit at this early stage in the development. We are predicting a quality crop of exclusive varieties that will be available from January to March 2010.
"To date, the project has exceeded our expectations in terms of performance and timing. This has been aided by an early decision to protect the bushes from wind damage and has enabled us to accelerate our initial assessments, thereby reducing our timelines by a further 12 months. Our plan to roll out the project towards a total of 200 hectares of blueberry production has not faltered."
The overall Moroccan berry campaign is also in fine fettle, especially compared to preceding seasons, according to Ian Waller, sales director of The Summerfruit Company. "In the last two years, we have experienced some poor weather conditions, which had a negative effect on availability," he says. "I am pleased to report that we are receiving excellent-quality strawberries from Morocco and the expectation is for very good volumes of fruit through December and January. We are excited about the increase of new varieties being trialled with our Moroccan partner and, although it is early, there are a number of very promising selections."
The 2009-10 Moroccan citrus campaign is also shaping up well. Delassus is expecting a 15 per cent rise in citrus volume this season compared to 2008-09. "We are counting on superior volumes for the next few years' campaigns," says Bennani-Smires. "Fruit quality is going to be better this year - we will have a balanced sizing profile thanks to a favourable climate, which has allowed good evolution of the fruit in terms of appearance, presentation and, above all, taste."
ProNatura is expecting to source 5,000t of organic citrus in 2009-10, with 25 per cent more volume than 2008-09 and good fruit sizing and quality. Some 3,000t of fruit will be sourced from the Souss region, including 1,800t of clementines and 2,200t of oranges - Navel until February and Maroc Late from March onwards.
ProNatura will source a further 2,000t of organic citrus from the basins of Marrakech and Beni Mellal ­- 1,500t of oranges, including Navel, Washington Sanguines and Maroc Late; and 500t of Afourer and Nour, lemons and mandarins.
"This year, we are seeing a progression of volume in clementines," says Ghewy. "We have a new packing station for citrus sourced from Marrakech and Beni Mellal, and we will also be packing more at source."
ProNatura's Moroccan vegetable campaign kicked off at the start of October. Produce is sourced from the Souss region and the season is looking good, with volumes around 30 per cent up and quality fine, says Ghewy. The firm is expecting to source 10,000t of Moroccan vegetables until the end of May, including 4,000t of courgettes, 2,000t of peppers, 2,000t of cucumbers, 1,000t of tomatoes, 300t of green beans and 200t of flat beans. In the spring, the firm's melon campaign will kick off with supplies of Galia and Charentais. Volumes are predicted to stand at around 1,000t. A further addition to ProNatura's Moroccan range in 2010 will be 100t of Ferfi and Mersi pomegranates.
Peter Davis of importer-exporter Davis (Louth) Ltd is already bringing in Moroccan produce for the UK market this season - and, so far, he has been impressed with the quality coming out of the North African country. "We are bringing in peppers and courgettes, which are having a good season and are of excellent quality," he says. "We had our first major courgettes last week and they are dark green and straight - better than the Spanish product."
The firm is also now starting with Moroccan citrus, which Davis says is "looking really good" for this season. He is also trialling iceberg lettuce out of Morocco for the first time this season and will be bringing in Moroccan sweetcorn in the spring for the second year running. "Last year, we brought in Moroccan sweetcorn through a French company and it was very good," he explains. "Now we are dealing directly with the Moroccan exporter."
But the Moroccan tomato job has been less successful so far, according to Davis. Good weather in Spain, the Canary Islands and Morocco has pushed up volumes across the board and Dutch volumes are also lingering in the marketplace. "Moroccan tomato quality has been average this season so we stopped loading and are now bringing from the Canaries instead," says Davis. "We have found Moroccan tomatoes are turning quickly and are not standing up."
The UK has now become a key export target for Moroccan shippers, many of whom have worked tirelessly to ensure product is up to scratch and meets the exacting demands of the market.
This season, Delassus has acquired new certification standards, including ISO 22000 (food safety) and CGEM (social responsibility), as well as the Fairtrade label. "The aim of having Fairtrade is to help our workers control their future," says Bennani-Smires. "It is not just a case of standardisation, but also supporting our workers, and responding to consumer awareness of Fairtrade.
"Each year, we aim for an increase in volume to better target our clients and to hook on to a part of the market that is increasingly important - for example, the cherry tomato, which has performed well despite difficult circumstances. Thanks to the work of our team and our joint venture with Groupe Duran at Duroc, we have succeeded in improving our operational efficiency and we had a successful year on cherry tomatoes, even though the value of sterling collapsed."
Over the last three seasons, Delassus has registered a 42 per cent progression in volumes delivered to the UK of all its products, including citrus, cherry tomatoes and grapes. "The UK is a great source of demand for our exports, especially cherry tomatoes," says Bennani-Smires. "The varied demands of the market allow us to not only improve the characteristics of our products, but also to create new sources of revenue in exploring non-traditional niches. It is also worth noting that the UK market offers good opportunities for future growth, on which we are basing our strategies to promote our product range."
But that is not to say the UK market does not hold its challenges for Moroccan shippers. "We are confronted by different challenges - mainly the collapse of sterling - and not forgetting competition from other countries, against which we are ably holding our own," says Bennani-Smires.
The biggest problem for Moroccan exporters and UK importers remains the cost of distribution and exchange rates, says Davis. "We are trying to find other ways of bringing the product in by avoiding the eurozone. This year, a first for us, we are bringing containers directly into Felixstowe from Morocco, and other firms are already bringing in citrus by container from Morocco," he says.
The UK organics market is taking fewer volumes this year, according to Ghewy, but ProNatura will continue to send volumes to its two key client sectors, which are packers and box schemes. "Our main challenge in the UK is whether the organics market can pick up again," he maintains. "Our products are adapted to the market, as production is 100 per cent organic and regulated and meets the requirements on quality. We also have all the relevant certifications and traceability and a dedicated packing facility."
Davis believes that Morocco has certainly delivered on the promise it offered several years ago as a source of high-quality produce during the winter months. "Five to eight years ago, there were problems with packaging, for example, but now the Moroccans are taking a more European approach," he says. "The industry has also got a lot better in terms of traceability, which has given us a chance to go forward. Caterers and supermarkets all want to see evidence of traceability. We are increasing our volumes from Morocco year on year."
Waller adds: "Morocco has definitely delivered on the early promise we saw and the potential for further development is tremendous."
Franco-Moroccan firm Azura is expecting to market around 87,000 tonnes of tomatoes this winter - 26,000t of which will be accounted for by niche, specialist varieties.
"Azura is becoming one of the leaders in tomato varieties on European markets during the off-season," says a spokesperson for the firm. "We have selected our specialist small fruits for their taste, appearance and shelf life and we have developed those varieties most sought-after by European consumers - cherry tomatoes, plum cherry tomatoes, red and yellow cherry tomatoes, cherry tomatoes on the vine and plum cocktail tomatoes. All these products are packed under the brand Azura, Gourmet Tomatoes."
Azura's packaging options on these lines are customised to meet the demands of its clients. The firm's 20,000sqm packing station is able to respond to specific client demands, according to the spokesperson.
Azura's tomatoes are grown using 100 per cent integrated pest management (IPM) methods. Auxiliary insects are used to naturally fight disease, and the firm has invested in training and research to help farm managers put IPM into place across the group's farms.
In March and April, supplies of Azura's Charentais melons will hit the shelves. Grown in Dakhla, the fruits "contain a high sugar level and have an intense orange flesh," says the spokesperson. "Last year, Azura invested in a machine to control the sugar level and flesh quality of its melons using spectrometry. This season, we are aiming yet again to guarantee our consumers very high-quality melons."
Azura has also implemented a "residue control" centre, where its products are regularly analysed so that the firm can guarantee its clients that the residue level on its fruit is significantly inferior to the limits imposed by European legislation. "We work in partnership with accredited laboratories in France and Germany," says the spokesperson.
Azura aims to send 40 per cent of its volumes by seafreight this year. Four years ago, 100 per cent of its volumes were trucked to their destination. "This change is the result of a real will to diversify logistical routes and find alternatives that are more environment-friendly," says the spokesperson.
Azura will maintain its presence in European markets this year, thanks to important developments at its French base. "To be more reactive and bring a better service to our main clients, we have invested in an extra 4,000sqm at our base in St Charles, Perpignan," says the spokesperson. "Our logistical and marketing platform now comprises a refrigerated area of 8,000sqm."
Azura Maroc recently organised staff elections, with some 70 delegates chosen - 50 for the farms and 20 for the packing stations - to represent the group's 5,000 employees.
Disma, the marketing arm of Azura, successfully renewed ISO 9001 (2008 version) certification in October and, in the spring, the group's logistical platform was certified to the IFS Logistique standard. In Morocco, Azura is already certified to GlobalGAP, ISO 9001, British Retail Consortium, IFS and Tesco Nature's Choice standards, and aims to soon pass the audit for BSCI.