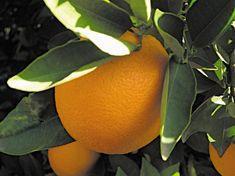 Citrus is Morocco's biggest revenue earner within horticulture. In 2002/03 sendings amounted to 526,000 tonnes compared with 430,500t the previous year. Despite the sector's strength it has still faced difficulties with stiff competition from Spain.
Diversity is an important factor in the Moroccan offer with beans, cherry tomatoes, melons, courgettes all available and innovation is essential to the development of the country's fresh produce industry.
Simon Lane, of importers Fruco, has been impressed with the Moroccan oranges and clementines seen so far this year. "We have just finished Salustiana oranges which performed well this season. The quality was first class, demand was good and prices increased as the season progressed so it couldn't have gone much better," he says. "This week we will be begin Valencia Lates. We handle fruit from one of Morocco's largest exporters GPA, which has two of the best brands Zagora and Guerdane."
Hopes are high for this season's Valencia Lates. Lane says: "Although early arrivals could be light both in volume and in colour to begin with according to early reports, we are expecting good results. Availability should run through to late May and could possibly make it to early June."
Lane says that since Fruco became involved with Moroccan produce it usually handles around 200 pallets of oranges and clementines a week. He says: "I can see no reason why this won't be the case again this year."
Delassus exports citrus to the UK, as well as tomatoes, potatoes and flowers. It is also involved with smaller volumes of grapes, courgettes, green beans and melons.
The company exports approximately 60,000t of citrus a year, and according to sales and marketing manager Fatiha Charrat is looking to increase its production period, with particular focus on clementines. Charrat says: "We have invested in trials of new varieties. And next year we will be introducing two new varieties, Sidi Aissa and Clematlas. They are ready earlier than expected, they give good sizes and have a nice taste and we think they have a good future."
Lane believes that Moroccan citrus exporters are in a strong position. "I don't see that Morocco has any real barriers in terms of citrus competition. Spain and Morocco are the main orange providers at this time of year, you also get a small amount of Egyptian produce in the market. Many years ago people would think that the only orange was the Jaffa, but much has changed since then. In my opinion Morocco has dented the Israeli's position within the marketplace."
Sergio Orobai, procurement director of Thames Fruit, has seen continued success for Moroccan citrus. He says: "Moroccan citrus plays an important role in the supply from the northern hemisphere and complements the Spanish season well. Specific varieties of clementines, mandarins and oranges such as nours and afourers are becoming more important as we extend seasons. The competition continues to come from Spain, Egypt and Israel."
Charrat feels that Spain poses a strong competitive threat. She says: "The Spanish are often more organised and in some cases have the possibility to deliver directly to supermarkets as they have larger volumes. Also Spanish logistical costs are lower so this can put added pressures on us."
Lane feels that the Moroccan citrus producer is fully aware of the importance of product safety. He says: "This is one area where you can see that Moroccan growers are strongly focused. Product safety is seen as paramount and the area of traceability is one where the market has advanced strongly. We are only too aware of the demands placed upon our suppliers. The supermarkets have high standards, but companies are well equipped to deal with the issues. Our supplier GPA is EurepGAP certified and BRC accredited and they are fully aware of what is expected of them. Anyone who is trying to sweep requests concerning traceability under the carpet is making a big mistake. Retailers will not deal with suppliers if they don't conform to standards."
Delassus was the first Moroccan grower to receive EurepGAP accreditation so understands the importance of traceability. The company has also just finished the building of a new packhouse for potatoes and vegetables. Charrat says: "It is important we are up to date with our accreditation, so we can compete with the Spanish and other competitors."
Orobai says the Moroccans understand the importance of keeping accreditation up to date. He says: "Morocco, as all the countries supplying produce to Europe, is having to upgrade its systems in field and packhouses to comply with EurepGAP and BRC accreditation schemes. It is so important to ensure the health of the product and the correct due diligence is in place at all times. Upgrading packhouse facilities has results in improvements in the crop."
Not all produce has performed as well as citrus this season. Round tomatoes have struggled, according to Charrat. "Round tomatoes, were and still are having the worst season we have seen for at least five or six years. Sales are extremely low and the prices are very disappointing," she says. "However, the market for cherry tomatoes has been very impressive where the demand has been pleasing. The popularity of Moroccan produce is rising steadily in the UK. Cherry tomatoes are performing well, as are grapes and oranges such as Nours and Maroc lates."
Orobai believes that Moroccan melons have also suffered due to weather conditions. He says: "Melons have been affected by quality issues over the last two years. We have seen melons affected with availability issues due in large part to the rainfall. This has affected both size and quality. Almeria also poses considerable competition due to labeling at source and the cost of transport."
Lane believes though that Morocco is being recognised as a fast-moving developing nation and that it is not only in oranges where the developments are taking place. He says: "The Moroccans know how to grow top-quality produce. We are looking at developing new ventures with some Moroccans that five years ago would not have been thought possible."
Innovation is key to the success of countries like Morocco, if they are hoping to compete on a global scale. One company at the forefront of development is Guernikako. Partner and commercial director Jose E Hernandez Buj says the company has expanded its growing area by a further 200 hectares and the company is considering a whole host of developments. Hernandez Buj says: "We grow a wide variety of fruit and vegetables. We are growing fine beans, mangetout, green and red peppers, courgettes, and baby courgettes. We are also developing production of asparagus, sugar snaps, seedless watermelon, melon, sweet and hot peppers and we are also trialing spring onions, which we hope we will be able to grow commercially next year."
Hernandez Buj prides Guernikako's success on its continued development. "Our herba beans sales have developed strongly in recent seasons. We doubled sales last season and we are now looking to develop this even further. And two years ago the company began growing asparagus. This has put us in a good position as our asparagus is available two months earlier than Spanish asparagus."
Producers of Quality Food Ltd is a shareholder of Guernikako with a team of five qualified technicians all trained in Europe. The company assists Guernikako in organising production as it looks to expand and utilise opportunities within the market. It is organising production of broad beans, peas, asparagus and strawberries in a new mountain area and is looking to further expand in the north of Morocco. Hernandez Buj says: "By growing in North Morocco we can offer different commodities to our customers. It is important for us to develop our business."
Guernikako has also looked to improve facilities by a number of initiatives. "We have expanded our production and packing facilities. New pre-cooling stores of high humidity cooling have been built in the farms, so pre-cooling takes place within minutes of harvesting. This aims to offer a fresher product and a longer shelf-life. We are striving to get the best produce possible to our consumers," he says.
Hernandez Buj also believes that it is important to make social improvements to his staff as well as product advancement. He says: "We have also built facilities on site for our workers. We have built houses, a mosque and a school. For us to progress as a company we have to look after our workers as well as our produce."