Supermarket launches another round of price cuts and freezes, with fruit and veg included
Fresh produce is among almost 500 products set to have their prices cut by Morrisons.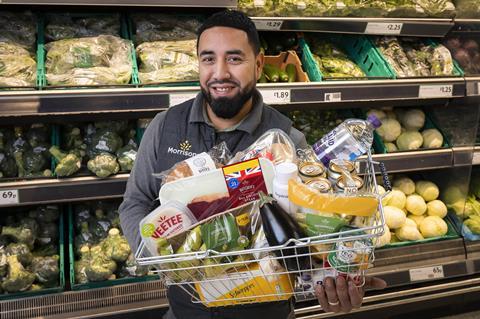 The supermarket announced another round of price reductions and holds, with 490 products having their prices cut and over 600 being locked for at least eight weeks.
It follows an announcement in January that Morrisons would hold the price of the 1,000 cuts it was making at that time for the next two months.
The price cuts are on a wide range of everyday products including fruit and vegetables, dairy items, fresh meat and fish, and freezer fillers, as well as baby essentials and pet food.
The discounts include a six-pack of Jazz apples, 16p off at £1.59, and a 375g bag of Birds Eye garden peas, down 20p at £1.40.
Morrisons noted that it has now invested £148 million in recent months to cut prices and help shoppers with the cost of living.
Rachel Eyre, chief customer and marketing officer, said: "In January we cut the price of 1,000 products and committed to keeping them at that price for at least eight weeks. We're now going again with a second wave of activity to keep prices locked low well into the spring. Today's news is further evidence of our commitment to drive down prices and help make a positive difference to our customers' pockets."