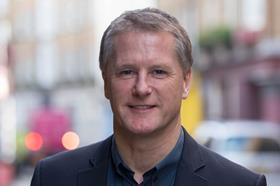 Morrisons has launched an initiative to fast-track listings for new suppliers and help smaller producers scale up.
Successful applicants to the Growing British Brands scheme will have the opportunity to sell their products in all 497 Morrisons stores, as well as otherparts of the business like Morrisons.com, food boxes and the Amazon wholesale channel.
Suppliers of all products from food and drink to beauty and homeware are being invited to apply for the programme.
As part of the initiative, the retailer said it would also offer promotions and favourable payment terms to help entrepreneurs scale up.
A Morrisons team will be on hand to offer advice and support to businesses, covering all aspects of retailing, including production, packaging, marketing and logistics.
Morrisons chief executive David Potts said: 'There are thousands of people with great ideas but getting them to market at scale is often a long, risky and complicated process.
"Morrisons started with just one shop over 100 years ago and is now one of Britain's biggest retailers.
"We know and understand the entrepreneurial spirit and want to play our full part in helping the next generation of British brands quickly reach national distribution.
"For too long, small businesses have lacked the opportunity and perhaps confidence to scale up a great idea capable of supplying hundreds of stores at serious volumes.
"We hope that this programme can provide the support, guidance and confidence for great brands with great products to lift their horizons, to think big and to reach new customers all around Great Britain."