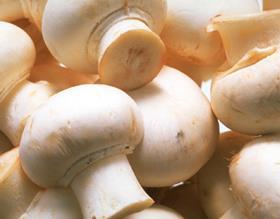 Less than half ofBrits know when some of the UK's most well-known fruit and vegetables are in season - and supermarkets do little to help.
That's according to a new poll commissioned by industry group the UK & Ireland Mushroom Producers, which found that just31 per cent of Brits shop seasonably, with a further44 per cent confessing they are "clueless" on when their favourite fruit and vegetables are in season.
When questioned,17 per cent believe British and Irish mushrooms are only grown at home during theautumn, when in fact they are available 365 days a year.
Some 15 per cent think potatoes are only picked during the summer months, when they too are available all year round.
It also seems consumers are confused about what fruit and vegetables can be grown at home, with almost one in threeof the 2,000 adults polled believing avocados can be grown in the UK and Ireland.
Noel Hegarty,spokesperson for the UK & Ireland Mushroom Producers, said: "Each year, fewer fruit and vegetables eaten in the country are UK and Irish grown." He added that the partnership believes supermarkets need to better support UK food production or risk future supply disruption.
"Despite there being enough British and Irish mushrooms available to fulfil the nation's needs, some supermarkets still source internationally – and we're not the only category to experience this,' he continued.
The group said knowing what is in season and choosing locally sourced produce also means shoppers can be sure to pack in the most nutrients, arguing that those that have travelled fewer miles will be fresher and of higher quality.  
Seasonal Vegetable League Table
Some 63 per cent of those surveyed stated they would shop seasonally in a bid to reduce their carbon footprint, and in response, theUK & Ireland Mushroom Producershas released a Seasonal Vegetable League Table, which aims to illustrate that understanding seasonality, and how far food travels can make eating freshly grown, locally sourced vegetables achievable.
Using the nation's 10 most popular vegetables, the Seasonal Vegetable League Table highlights how two in five everyday veggies are available all year round and hopes to help people consume more consciously.
"Understanding seasonal eating can help when buying the freshest, most nutritious vegetables, a little closer to home,' Hegarty added. 'The Seasonal Vegetable League Table brings to life just where our vegetables come from, when out of season and helps people support local farmers who produce high-quality veg right on your doorstep. Swap your Sunday morning smashed avocado for some delicious mushrooms and not only support local businesses but play a part in reducing your carbon footprint by choosing lower food mile options."
The table is available to download here.