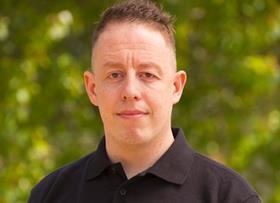 Ashley Leete has been appointed commercial manager of The Fruitery, the prepared, ready-to-eat fruit facility opened by Chambers in 2019.
Leete takes up his new position with immediate effect, reporting to managing director Tim Chambers and commercial director, James Miller.
His principal responsibility will be to secure new commercial channels to drive sales of The Fruitery's branded and white label ready-to-eat, prepared fruit pots, direct from the farm.
In addition, Leete will be developing a comprehensive marketing campaign to heighten awareness of The Fruitery as a brand, offering both ready-to-eat fruit pots as well as whole berries to customers including the major retailers, foodservice and the airline industry.
Leete has several years' experience in business development within the food industry, having previously worked for a number of established blue-chip organisations including Booker Wholesale and Bidfood UK.
At his most recent position as the commercial development manager for Gategroup, the global leader in airline catering, he was tasked with sourcing airline food for Easyjet and Virgin.
After his studies, he briefly worked on a trading floor in the banking sector, but soon realised his future lay in a business development career linked to his life-long passion for food.
Commenting on his appointment, Leete said, "I'm excited to be joining the Chambers Group, especially at a time where quality, fresh food direct from the farm represents such strong currency.
"Chambers farms enjoy a fantastic reputation as year-round specialist berry and cherry growers.
"We are unique in our ability to supply The Fruitery with specially selected fruit within hours of being picked, resulting in a shorter supply chain that delivers an additional two days' shelf life."
Leete said the company is well placed to capitalise on growing interest in including berries within a variety of eating occasions, as well as meeting the demand for healthier, convenient 'go-to' snacks.
"As a result of the coronavirus pandemic, there has never been a time when the spotlight on public health has been so intense and now more than ever, consumers are conscious of the important role that sound nutrition can play in contributing to their overall wellbeing," he noted.
"The mantra 'health is wealth' is likely to be with us for some time so retailers are actively looking for quality fruit that matches consumer expectations for superior freshness, provenance and sustainability – whilst still representing a viable, stable product with an extended shelf life capable of helping to drive sales and ultimately profitability."