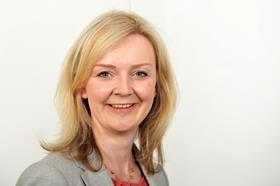 The government has launched aconsultationon new trading rules that it says will help countries out of poverty as well as supporting British businesses and consumers.
The proposed Developing Countries Trading Scheme (DCTS) scheme would apply to 70 qualifying countries and allow lower tariffs and simpler rules of origin requirements for countries exporting to the UK.
The scheme will apply to 47 countries in the Least Developed Country Framework (LDCF) as well as 23 other countries classified by the World Bank as low-income or lower-middle-income.
Other countries in these brackets are not included because they already have free trade agreements with the UK.
The UK Government has studied programs in Canada, the US, Japan and the EU to help form the consultation, which will run for eight weeks.
But the programme to boost trade with developing countries comes days after the government voted to cut overseas aid.
MPs voted by a majority of 35 to support the reduction in aid funding from 0.7 per cent of gross national income (GNI) to 0.5 per cent – a reduction of around £4.4 billion this year.
Commenting on theDCTSscheme, the government said it would allow countries to diversify their exports and grow their economies, while British households and businesses "will benefit from lower prices and more choice".
The UK currently operates a similar scheme rolled over from the EU, but as an independent trading nation, the government claims it can now take "a simpler, more generous, pro-growth approach" to trading with developing countries.
"Trade fundamentally empowers people and has done more than any single policy in history to lift millions of people around the world out of poverty," said international trade secretary Liz Truss.
"Now the UK is an independent trading nation we have a huge opportunity to do things differently, taking a more liberal, pro-trade approach that leads to growth and opportunity.
"Countries like Bangladesh and Vietnam have proven it's possible to trade your way to better living standards, and our new Developing Countries Trading Scheme will help others do the same."
The consultationon the new scheme seeks the view of all sectors of society, including businesses, the public, civil society groups, consumers, associations, partner governments and any other interested stakeholders.
Views will also be sought from businesses and stakeholders with an interest across the globe.