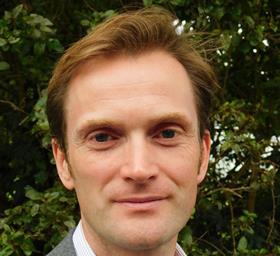 NIAB EMR has appointed former employee Dan Sargent as its head of genetics, genomics and breeding.
Dr Sargent will lead a research and development programme at the East Malling site, overseeing 'blue sky' research through to the commercial release of industry-winning fruit varieties.
"We are delighted to welcome Dan to NIAB EMR," said Professor Mario Caccamo, the research institute's managing director. "He brings with him a wealth of experience in rosaceous crops combined with his more recent industry-facing genetics activities.
"NIAB EMR is at a truly exciting stage in its expansion and we see this appointment as an important step to underpin and progress the important genetics work which ultimately delivers varieties that help drive the industry forward."
Dr Nigel Kerby, chairman of NIAB EMR's board, added: "Dan has a very welcome skill set spanning many aspects of temperate fruit genetics. We are very much looking forward to future science proposals led by Dan, involving industry partners, that add to our existing scientific portfolio which addresses and meets industry needs."
Sargent originally joined the breeding team at East Malling in 2005, following a PhD jointly supervised by Dr David Simpson, before moving to Italy where he was a group leader, managing both academic and commercial projects in genetics and breeding at the Fondazione Edmund Mach.
He then returned to Kent where he led molecular and innovation breeding projects in Europe for Driscoll's Genetics.
Welcoming his appointment, Sargent said: "I am delighted to join NIAB EMR to lead the Genetics, Genomics and Breeding department. With strong links with the horticulture industry in the UK and globally, NIAB EMR is ideally placed to deliver breakthroughs in genetics to generate new fruit varieties that will respond to consumers demands for more environmentally-friendly crops."