Mario Caccamo, David Hill and Sheena Horner start three-year term as Oxford Farming Conference board directors from January
Agricultural, business and food event the Oxford Farming Conference (OFC) has announced three new directors will join its board.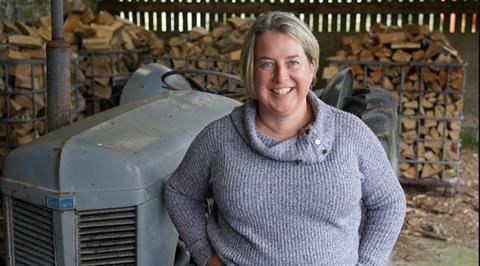 NIAB CEO Professor Mario Caccamo, farm estate manager David Hill, and food and drink consultant and coordinator Sheena Horner, will commence their three-year term from January 2024.
With more than triple the number of applications than in previous years, the interview panel were keen to select individuals who had experience and knowledge within research and data, farming and management, and food and drink, the OFC said.
Professor Mario Caccamo is CEO of NIAB and holds an honorary professorship at the University of East Anglia. A computer scientist by training, Caccamo has over 20 years' experience in life science research and big data, including specific projects to apply the latest DNA sequencing technologies and bioinformatics methods to advance scientific understanding of crop genetics and the interaction of agricultural crops with their environment.
Caccamo has led the work on the assembly of the first whole-genome release of the wheat reference sequence and was also one of the founding co-chairs of the expert working group within the Wheat Initiative, focused on the deployment of an international Wheat Information System.
Commenting on his appointment, he said, "I am delighted to join the OFC Council at a time of change for the farming industry, the most profound in generations. In the UK, we are leaders in delivering a more modern approach to farming which we should embrace, promote and celebrate. The OFC plays a unique role in supporting the farming industry in this transition, and I am looking forward to contributing to it."
David Hill manages a large rural estate as part of a charitable trust on the Oxfordshire/Berkshire border and advises on the management of several smaller farms and estates. He is a trustee of the River Trust covering the Pang and Kennet river catchments, and during the covid pandemic founded and ran one of the world's first, and largest, online agricultural shows. He has recently completed the Worshipful Company of Farmers' Challenge of Rural Leadership Course and participated in the OFC Emerging Leaders (now called Inspire) programme in 2019.
Hill said "I am delighted to be joining the OFC Council. Since attending OFC as an Emerging Leader in 2019 and experiencing the bond that the scheme created between the attendees, I have found the conference to be an excellent stimulus for friendships and business innovation. I very much hope to help build on this in the coming few years."
Sheena Horner has been involved in agriculture all her life and on returning home to Galloway in Scotland, diversified into farming chillies, and more recently into a range of hardy herbs. It is through the chilli growing business that Horner developed a network of food and drink businesses throughout Scotland. She is a firm believer in developing skills, collaboration and the circular economy which led her to setting up Food from Farming, a second business to enable her to do this. She is the regional food and drink coordinator in Dumfries and Galloway and in Ayrshire, as well as being a trustee of The Crichton Trust and the Solway Firth Partnership.
Horner, who also participated in the OFC Emerging Leaders' programme, added: "Since first attending OFC I've been inspired and consumed with enthusiasm by the whole experience. I am absolutely delighted to have been appointed a Director of Oxford Farming Conference and to bring my experience and expertise to it."
The roles are wholly voluntary with expenses paid, and the new directors will attend the 2024 conference to begin their induction.
Commenting on the appointments, OFC 2024 chairman Will Evans said the high calibre of applications was a testament to the reputation of the conference.
"OFC is long steeped in history, going back to 1936, and has a strong reputation as one of the UK's leading agricultural events. To be appointed a director of OFC is a real privilege, helping shape the future of a conference that can impact so many people as well as the wider industry and on a global scale.
"But it goes beyond the conference, and I am particularly delighted that two of our new directors have participated in our Inspire Programme (formally Emerging Leaders). The initiative was designed to encourage and upskill those who have leadership potential, and the appointments today highlight, for me, the success of the OFC programme."
The 2024 conference will take place from 3 to 5 January 2024 following the theme "The Power of Diversity", looking at the diversity of thought, business, environment and people. The programme, speakers and tickets are now available at www.ofc.org.uk