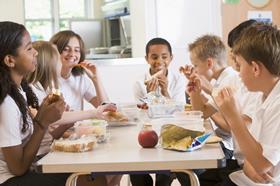 Marcus Rashford's school food petition has now reached over one million signatures.
The Parliamentary Petitions office confirmed that it is only the fifth petition to have reached the one million signature milestone on the website and it is the first time since the general election that the government has been presented with a petition of that volume.
It follows a week of intense response from the general public in support of Rashford's #endchildfoodpoverty campaign. The footballer is calling for an expansion of the free school meal scheme, an extended Holiday Activity and Food Programme and an increase in the value of Healthy Start vouchers.
In a further development, this week over 1,000 companies and organisations have registered on www.kidsmealsmap.co.uk, which is designed to support families and show the businesses, local authorities and community organisations who are providing free meals to vulnerable children over the October half term.
The map, built by communications agency PLMR, is a new national resource and food organisations are being asked to visit the website and register details of what they are offering in order that vulnerable children and families can find out what is happening in their local area. The site has been visited over 40,000 times since it launched on Saturday.
Sobering research from the Food Foundation indicates that 1.4 million children (18 per cent of 8-17 year olds) reported experiences of food insecurity over the summer holidays.
Anna Taylor, executive director at the Food Foundation, said:'The petition shows just how many citizens want a lasting solution to child hunger. The government must act without delay and implement the three recommendations in the National Food Strategy.'