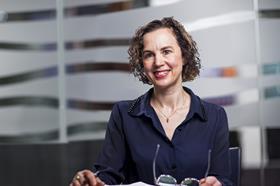 Digital farmers' market NeighbourFood is looking to reach new producers, suppliers and market organisers in Scotland as coronavirus restrictions increase online demand for fresh produce.
To protect the health of producers and shoppers, farmers' markets across Scotland have temporarily ceased trading but Scotland Food & Drink, in partnership with Connect Local, has secured funding to help hosts and suppliers pivot to online sales.
In Scotland, NeighbourFood's online market platform currently connects 64 suppliers directly with consumers via locally run hubs in the Scottish towns and villages of Killin, Peeble, Stirling, Blairgowrie and Balfron. More markets are preparing to launch in Errol and Falkland.
The platform doesn't just operate in Scotland however. In total there are 20 local venes across the UK, called NeighbourFood markets, where customers can collect their online orders. During the coronavirus lockdown customers can also opt for home delivery to ensure social distancing.
The team behind the site is actively seeking to help their offline counterparts across Scotland with increased capacity for pop-up online markets during the lockdown.
Since the outbreak of Coronavirus, NeighbourFood markets have reported an increase in sales of 300-400 per cent.
Fiona Richmond, head of regional food at Scotland Food & Drink, said: "The impact of coronavirus and related restrictions on businesses and people has been immense, and despite increased sales for supermarkets, some local suppliers have found their markets gone overnight.
"There is, however, increasing demand for local, high-quality products that can be delivered to the door – an opportunity that innovative and entrepreneurial suppliers are recognising and getting on board with.
"NeighbourFood is a tried and tested model and provides an easy way for farmers' market organisers and their suppliers to essentially put their market online and broaden their consumer base.
"With additional funding unlocked from the Regional Food Fund, we can open the established NeighbourFood market up to new organisers and suppliers with wrap-around support for migrating sales online."
Forth Environment Link (FEL) is the Scottish environmental charity supporting the development of new NeighbourFood markets in Scotland.
FEL has created a mentoring and training programme to help organisations host their own online farmers' markets, and recently fast-tracked NeighbourFood Peebles to help offer food deliveries to those self-isolating or shielding.
Jules Ryan, project coordinator at FEL, said: "We want to offer a boost to the local food economy by offering traditional farmers' markets a new home online. Our dedicated team can help businesses make the most of the digital marketplace, using a wealth of practical guides and promotional resources.
"NeighbourFood is a sustainable way to shop for essential groceries that supports the local economy, local producers and cuts down on food waste. In the current crisis, 'local' is more important than ever."