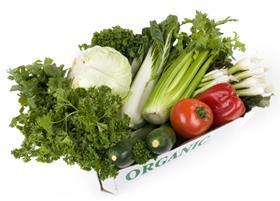 The Organic Market Report 2015 was released today (24 February).
The stats-heavy document, compiled by Martin Cottingham, made for good reading for the organic sector.
FPJ has pulled out some of the most interesting figures from the report.
Sales
Sales of organic products increased by 4 per cent in 2014, to £1.86 billion.
Organics now have a 1.3 per centshare of the overall food and drink market.
Sales of organic fresh fruit in the UK were up by 6.4 per cent last year.
Sales of organic vegetables were down by 2 per cent, though, while organic salad sales fell by 1.6 per cent.
Vegetables still account for 8.9 per cent of organic sales, with fruit making up 7.5 per cent of sales.
Channels
Organic sales through the multiple retailers grew by 2.2 per cent to nearly £1.3bn in 2014, accounting for 70 per cent of the organic market.
Box schemes and online retail now account for 11.6 per cent of the market, having posted 11.7 per cent growth in 2014.
The catering sector now accounts for 3 per cent of the organic market, having grown from £49.1m to £55.8m.
Wholesale horticultural organic prices increased by nearly 3 per cent in 2014.
Farming
The area of land under organic management in the UK accounts for just 3.3 per cent of agricultural land in use (576,000ha)
Wales has the most organic production proportionally at 6.5 per cent of agricultural land area.
Northern Ireland, though, has the least at 0.9 per cent.
And the number of organic farmers in Wales has fallen by around 50 per cent in the last three years.
The number of organic producers and processors in the UK in 2014 fell by 6.4 per cent to 6,072.
Global
Organic food and drink sales reached over £46bn in 2013.
The United States led the way for organic sales, with a 43 per cent share of the global market ($24.3bn).
Germany was in second place, with a 13 per cent share of the market.
Australia boasted the most organic farmland in use, at 22.7m ha.
The per capita spend on organic food was highest in Switzerland in 2013, at €189/year.
The highest market share of the food and drink market for organic products in 2013 was in Denmark, at 8 per cent.
The Chinese organic market grew by 350 per cent last year.
Organic farming had a 0.9 per cent share of global agricultural land in 2013.
Future
The number of leading organic companies in the UK predicting growth in 2015 is 63 per cent.
The number of multiple retailers predicting growth is 50 per cent.
54.8 per cent of British consumers expect to buy more organic fruit and veg in 2015.
Soil Association expects the £2bn sales barrier - broken only in 2007 and 2008 - to be passed once again in the UK in 2016.