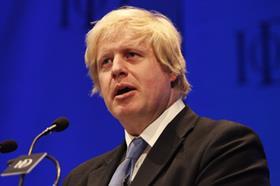 A group of transport and food industry bodies has written to the Prime Minister to ask for help in resolving the lorry driver crisis.
The letter, signed by RHA chief executive Richard Burnett and co-signed by a range of logistics companies and industry bodies including the Food & Drink Federation, Federation of Wholesale Distributors and BFFF, outlined the factors exacerbating the current crisis.
The group claims there is now a shortage of over 100,000 lorry drivers, leading to supply chains failing. They say a combination of Covid, Brexit, drivers retiring, a shortage of driving test capacity and the introduction of IR35 is behind the severe shortage.
'We are grateful to ministers from the Departments for Transport, and Work and Pensions, who have met with us to discuss solutions, but it is clear, despite best intentions, that there is no immediate plan,' the letter said. 'We firmly believe that intervention from the Prime Minister / Cabinet Office is the only way that we will be able to avert critical supply chains failing at an unprecedented and unimaginable level.
'Supermarkets are already reporting that they are not receiving their expected food stocks and, as a result, there is considerable wastage.'
To make matters worse, the letter said, the approaching summer holidays will see drivers taking their holiday leave entitlement, leaving potential shortages throughout the coming months and into the build-up to Christmas.
The group has requested:
- the introduction of a temporary worker visa for HGV drivers, and for this occupation to be added to the Home Office Shortage Occupation List;
- a taskforce to be immediately established to include representation from all of the relevant areas of government and industry to help drive change at pace;
- the recently disbanded Defra Food Resilience Industry Forum to be re-established.
'It is our collective view that there has never been a more challenging time for this industry and we urge you to take these decisive steps to ensure that,' the letter concluded.