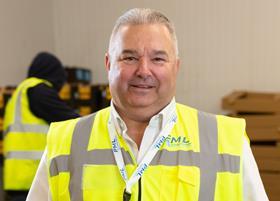 Perishable cargo specialist PML is reassuring its customers that despite the growing impact of coronavirus they are still operating a full service.
While the current travel restrictions are making things challenging, the company said it is working "tirelessly" to identify new channels and transport solutions to overcome any cancelled or rescheduled routes.
Managing director Mike Parr said: "Our message to customers is simple: if you can get your goods to us, we will do our utmost to get your products from point of origin to their destination.
"PML has an established 17-year heritage in the sector so our network of contacts is second to none. Where necessary we are in a position to arrange air freight services and even charter flights for clients if needed.
"Our robust crisis management policies are in operation and we are confident that we can work together with our customers to maintain the supply chain and ensure the continued transfer of their products."
The business added it is doing everything it can to protect its workforce and play its part in preventing the spread of the virus, in line with government recommendations.
Additional measures that have been taken include: splitting shifts and allowing appropriate staff to work from home; quadrupling the already stringent and high-level cleansing programme effort at all PML facilities; mandatory glove wearing for all packing and warehouse staff and providing cleaning kits to all truck drivers so they can clean down cabs, door handles and anything they touch before, during and after each shift.
The recent roll-out of PML's new fleet of lorries featuring the powered roller bed floor system has further reduced the amount of direct handling of goods by allowing cargo to be loaded and unloaded by a single operator.