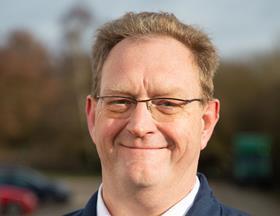 The coronavirus pandemic has been challenging for the logistics sector but perishable cargo specialist PML says it has continued to run a full service and even picked up new business during lockdown.
Notably, the company, based in Feltham near Heathrow Airport, won a significant contract with IPL, Asda's produce-buying arm.
This involved transporting melons which arrived from Spain to PML, offloading the vehicles, and holding the stock under temperature-controlled conditions before taking the orders to IPL's Regional Distribution Centres. The melons were then transferred onto collection vehicles for onwards travel to Asda's UK stores.
The company added that, to date, it has not had to make any job cuts.
PML sales director Nick Finbow said: "We are fortunate to have a well-established business which means that over the years we have built up a network of contacts which have proved invaluablewhen faced with identifying new channels and transport solutions to overcome cancelled or rescheduled routes.
"Looking ahead, our recently launched in-house charter air freight service will play a key role in helping us ride out not only the coronavirus storm but also the anticipated disruptions and new restrictions associated with Brexit.
"We are well placed to provide our customers with access to the very best supply chain routes, including additional specialist expertise in identifying the optimum air trade lanes to ensure a timely, seamless and methodically controlled transfer of temperature-controlled cargo."
PML is a family-owned business that provides import and export logistics for perishable and non-perishable goods by air, sea and road.