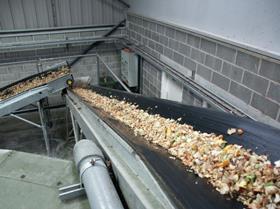 Some leading UK fresh produce firms have committed to support a nationwide 'Food Waste Action Week', launched to raise awareness of food waste's contribution to climate change.
Albert Bartlett, Berry Gardens and Puffin Produce are among 26 food and retail companies who have so far agreed to play an active part in the week-long campaign organised by global sustainability charity Wrap.
Launching on 1-7 March, Food Waste Action Week is designed to get the UK public and organisations to reduce their food waste to as close to zero as possible over the seven days.
Wrap and its 26 strategic partners will share food management tips with the general public via social media and digital platforms, and there will also be widescale action from an array of well-known influencers to help people stop throwing away food and reinforce Wrap's message that food waste causes climate change.
The nationwide campaign will be headed by a well-known public figure, who Wrap will announce prior to the event.
Marcus Gover, Wrap ceo, said: "I'm delighted to be launching the first UK Food Waste Action Week in March, and to have such strong support from our partners across sectors.Together we will inspire real and lasting change.
"Wasting food is a major cause of climate change – it generates more greenhouse gas emissions than all the commercial flights in the world. We know through our research that the climate change emergency matters to people so this is something we can – and must – act on together."
Commenting on the initiative, Sarah McDonald, brand manager, Albert Bartlett, said: "At Albert Bartlett, we're working hard to support the fight against food waste and are proud to pledge our support to Food Waste Action Week as a strategic partner.
'We're committed to getting the most out of every potato, starting at our processing operations, following through to our brand messaging. From keeping potatoes at their best to using up leftovers, we're encouraging consumer to love their spuds for longer! Supporting Food Waste Action Week will support our efforts, increase awareness and together, work to fight food waste."
Mererid James, sustainability executive, Puffin Produce Ltd, added: "Puffin Produce are dedicated to preventing food waste throughout our supply chain, from farm to fork, and are proud signatories of the Courtauld Commitment. We pledge our support for Food Waste Action Week 2021 as we believe that working together with Wrap to share vital messages about wasting food is the best way to emphasise the importance of preventing food waste on the environment. Our food is as precious as our planet, and as a strategic partner we have a fantastic opportunity to inspire our citizens to make essential changes that can reduce wasted food and ultimately help protect the planet we all share."
Food Waste Action Week will also involve partners from the hospitality and food service sector through Wrap's revamped Guardians of Grub campaign, the charity said.
Wrap is a global NGO based in the UK founded in 2000 working with governments, businesses and individuals to ensure the world's natural resources are used sustainably.
For more information on getting involved in Food Waste Action Week, contact Wrap.