Trade association appoints new president and vice president to head up the group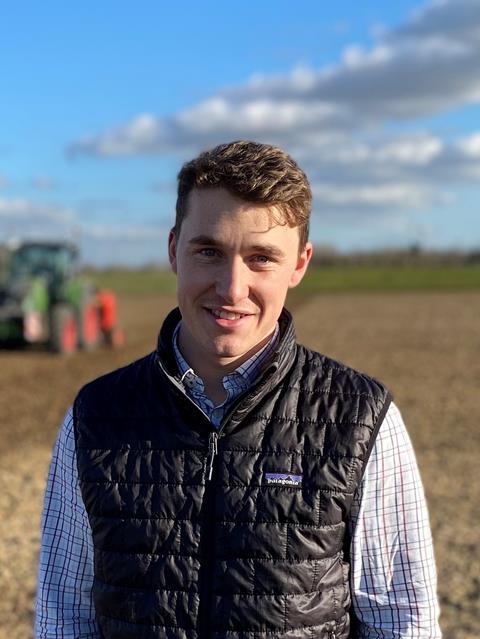 Michael Shuldham has been named as the new president of Pulses UK, with William Ringrose becoming vice president of the trade association.
Shuldham is the pulse product manager for LS Plant Breeding and steps up from vice president, while Ringrose is head of oilseeds and human consumption pulses at ADM Agriculture.
Both have worked in agriculture and the pulse industry throughout their professional careers and have extensive backgrounds in farming and agribusiness.
"Pulses UK has such a depth of knowledge and experience within its membership," Shuldham said. "I would like to ensure that we are using that knowledge to create the strongest future for the crop, through government and on farm, as well as utilising our unique position of having the whole supply chain to promote the use and grow demand for the end product.
"There are huge opportunities for pulses. They have an enormous capacity to help solve some of the greatest challenges facing the UK and wider world including climate change, biodiversity loss, volatile food supply, and poor air and water quality, while being economically viable and a source of high-quality nutrition."
Originally from South Yorkshire, Shuldham studied agribusiness at Harper Adams University, during which time he worked for a major UK merchant, gaining experience of seed and fertiliser markets, commodity trading, and logistics. After graduating he continued to work on an arable farm in both the UK and worked in the Swiss Alps before starting his current role.
Commenting on his appointment as vice president, Ringrose said: "While working in the pulse industry, I've noticed the knowledge base and resources Pulses UK has available to the industry. I believe that harnessing those resources will offer significant value to the supply chain at a time where the agricultural industry will be going through a period of change.
"It's noticeable that suppliers are having to change their growing practices each season due to climate change and loss of available agronomic products which impacts the viability of growing pulses here in the UK. One of my goals is to increase awareness of how these changes are affecting the UK supply chain and highlight the many benefits of UK pulses to the ever-growing end consumer market."
Originally from South Lincolnshire, Ringrose studied business management and marketing at Harper Adams University.