HRH The Countess of Wessex to attend the 89th National Fruit Show next week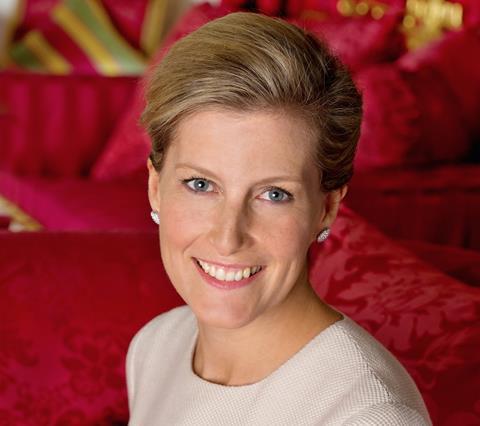 Her Royal Highness The Countess of Wessex will attend the opening morning of the 89th National Fruit Show at the Kent County Showground on Wednesday 2 November 2022. The Countess will tour the show, meet, and hear from industry leaders including fruit growers and supermarkets and observe The National Fruit Show education team during a demonstration careers session with local secondary school age children.
Sarah Calcutt, executive chair of The National Fruit Show, organised by Marden Fruit Show Society CIO, said: "We are absolutely delighted that Her Royal Highness The Countess of Wessex will attend the show. Highlights will include meeting fruit growers, industry and retail representatives at a LEAF hosted (Linking Environment and Farming) roundtable discussion and observing a demonstration careers session.
"We are keen to raise the profile of the fruit growing sector here in the UK and in particular to expand the successful careers programme we run which is sponsored by AC Goatham & Son, Avalon Produce Ltd and One Pay. We are sharing the message that there are a range of highly skilled careers opportunities in the sector seeking talented individuals. Within horticulture there are many exciting, technology driven developments taking place and we are working to bring together fruit growers and the businesses that supply them to create a world leading, stronger and more sustainable sector for the future. Horticulture is a sector which I believe has been overlooked by schools' careers advisers in recent years and we aim through access to better education, to dispel the myths about working within it. Our longer term aim is to also include apprenticeship placements and internships for those considering a career in the sector, meaning we support education including healthy eating from pre-school all the way up to graduate level."
The National Fruit Show is organised by growers and showcases the finest British apples and pears. The show is sponsored by BASF, Hutchinsons, N.P. Seymour Ltd, Worldwide Fruit, UKCA Ltd and Isolcell. It will also welcome many other distinguished guests including The Right Reverend The Bishop of Dover Rose Hudson-Wilkin who will bless and give thanks for the display of fruit, representatives from Government and visitors from across the world. The broadcaster, journalist and author Tom Heap will also be attending the show and taking part in industry discussions.