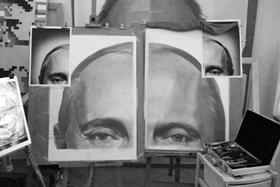 Back in August 2014, Russia placed a ban on the import of all fruit, vegetables, meat, fish, milk and dairy products, from the US, EU, Australia, Canada and Norway, in response to the economic sanctions placed by the West on Russia as result of recent developments in the Ukraine. But what impact is it actually having on UK fruit suppliers, and what other long-term changes might it cause.
First of all, how surprised should we be that Russia put the ban in place in the first place? Over the past few years, Rosselkhoznadzor, the Russia Veterinary Service, has put in place countless import restrictions, on a wide range of food products. Prior to the current sanctions, Moldova and Poland were prohibited from exporting fruit to Russia. Spain was also on the receiving end of Russian restrictions a few years ago after the E. coli crisis and going back over time, Russia has banned imports of US poultry – the so called "Bush Legs" incident. It's what the Russians do. If this was an Olympic Sport Russia would win gold, silver and bronze.
UK fresh produce exports to Russia are minimal and so the direct impact on the UK industry is probably limited. However, it begins to get more complicated when we take into account the wider impact of the Russian embargo. In 2012, the EU supplied Russia with 60 per cent of its apples (some 700,000 tonnes in all), 30 per cent of its capsicums (around 40,000t), 25 per cent of their carrots (some 48,000t) and 20 per cent of tomatoes (some 150,000t) as well as around 30,000t of oranges. That's a lot of produce by any standards.
The impact of the ban now means that this produce, previously destined for Russia, is looking for a new market, with the result of this being the dreaded combination of oversupply and downward pressure in the global market. And this will definitely impact on the fate of UK growers. This is evidenced in the FAO Food Price Index, which dropped from 204 points in July to 191 points in September.
While a negative impact is starting to be felt by many international suppliers, there are still some opportunities to be had. This is especially the case for produce like bananas, where the impact of the ban is virtually nil. Russia imports about one million tonnes per annum of bananas, all supplied by the likes of Ecuador, Colombia and the Philippines. Ask them about the impact of a Russian ban and they are likely to say "what ban is that then?"
And Turkey, already a key supplier to Russia for its own produce, has become a regional hub for others importing and exporting food to Russia.
The reality is, though, that this ban placed by Russia is not really a benefit for anyone, including Russia. While the ban is possibly good news for Russia's domestic producers, who are already struggling to keep pace with demand, this has come at a cost to the consumer. With initial plans to use South America and New Zealand as replacement suppliers, the truth is that this is taking longer to happen. In the short term, Russia is witnessing a shortage of some products, and a rise in food prices, with St Petersburg reporting a 10 per cent increase late last year. The price of apples from China into Russia has increased by a third since the ban has been put in place, with some meat products also up by 26 per cent and fish by some 40 per cent.
In the short and long term, Russia will have to form new trade relationships. This may have a lasting impact when these sanctions are removed, and it will not be totally straightforward for Dutch, Spanish, French and Italian suppliers, in particular, to recommence exports as before. It is not just those sanctioned countries that are feeling the negative impact. Russia's economy is not in a secure place, with a GDP growth forecast for 2014 of just 0.5 per cent and the World Bank describing the country's economic situation as near stagnation.
The impact of Russia's decision is further hindering the global economy, which at the current time is battling a number of large issues. China's economy is going through difficult times at the moment, growing at its slowest pace since the financial crisis. Africa is struggling with Ebola. There is also still widespread economic concern in the EU.
Then to round this all off, the conflicts in the Middle East are adding extra strain to the economies of those countries involved in this. In conclusion, the direct impact on UK fruit and vegetable exports of the Russian sanctions are limited. There are, however, many and much more important wider knock-on effects. The remaining 10 months of these sanctions will make it hard for many countries, not just those included in the ban, but also on Russia itself. In conclusion, a Russian import ban is the last thing we need.
Elizabeth Bonsall is a consultant with Promar International, the value-chain consulting arm of Genus plc. She can be contacted at the following email address: Elizabeth.bonsall@genusplc.com.