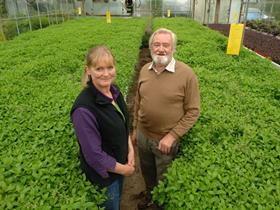 Langmeads-owned Scottish herb supplier ScotHerbs is set to close with the proposed loss of 62 jobs after losing a contract with a major customer.
The Perthshire-based company had been making a loss for some time, according to Langmeads, while margin pressure within the wider industry has led to "inevitable" supplier consolidation and packing-site reduction. Langmeads bought ScotHerbs last year for an undisclosed sum.
A spokesperson for the company said: 'Langmead Herbs has today entered into a consultation with staff at their Longforgan site, Scotherbs Ltd, about its closure. This is the result of the loss of a contract representing nearly half of the group's turnover.
'The site has been loss-making for some time and the reduction in volume means there is an urgent need to review its economic viability. The pressure on margins within the produce industry has led to supplier consolidation and inevitably packing site reduction.'
Staff at the Longforgan site were reportedly surprised at the news, with one unnamed employee telling the Dundee Evening Telegraph that everyone is "shocked and angry".
"Apparently our jobs will be going on November 15 or 16, which is very close to Christmas," the source told the paper.
The Langmeads spokesperson added: "It is a difficult time for the staff and suppliers of the business and the management will be working hard with the staff to support them throughout the process."
Last year Langmeads said Scotherbs employs 105 people at its site in Longforgan and farms approximately 250 acres in the surrounding area.