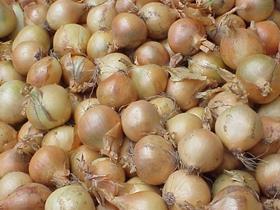 A tale of differing fortunes in the wholehead produce market meant sales remained relatively flat during the 12 weeks to 11 August 2019, rising by just 0.5 per cent. Average price increases drove the slight uplift in performance from last year but impacted the fruit and vegetable aisles in different ways.
As consumer confidence continues to fall, retailers have been battling it out to deliver the lowest prices for their customers' everyday essentials.
Fruit is a prime example: prices for apples and pears dropped by nine and 7.5 per cent respectively and led to value sales decreasing by six and 11 per cent.
And shoppers compounded this approach by punishing higher prices – tropical fruit was 6.6 per cent more expensive than this time last year and value sales fell by four per cent. Overall, sales of wholehead fruit declined by 1.7 per cent.
By contrast, shoppers were undeterred by poor harvests driving up vegetable prices and overall value sales increased by 3.3 per cent. Onions are the best example of this trend and an average price increase of 31 per cent didn't result in any shopper losses.
Similarly, the cost of leeks rising by 19 per cent didn't put buyers off or result in fewer sales.
Why have these vegetables been so resilient? It's likely linked to a rise in scratch cooking. Household budgets are tightening, and people are making more dishes for themselves as a result. In fact, 119 million more meals were eaten at home in the past year [Kantar, 52 w/e 21 April 2019].
In this context, consider how many recipes start with an onion, or a leek. Onions in particular are a staple of home cooking and are eaten 71 per cent of the time as part of an evening meal.
We also know leeks are more likely to be eaten for their perceived health benefits than other vegetables and that shoppers are willing to pay a premium for this at the tills.
As uncertainty continues, retailers that can tap into this growing appetite for scratch cooking while helping their customers make healthier choices will be rewarded.