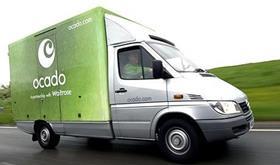 Grocery shopping patterns are starting to return to normal following the lifting of restrictions this month, but some caution still remains.
That's according to the latest take-home grocery figures from Kantar, which show sales fell by four per cent during the 12 weeks to 8 August 2021 compared with the same time last year. However in the shorter term, sales are declining much more slowly, by 0.5 per cent over the past four weeks, and sales remain 9.9 per cent higher in the latest 12 weeks than in 2019.
Fraser McKevitt, head of retail and consumer insight at Kantar, explained: "In the past month grocery sales were just 0.5 per cent lower than this time last year, the best four-week-ending market performance since April. In monetary terms at least, we seem to be in a similar place to 12 months ago, but if we dig deeper into the data we can see that our shopping habits are actually very different. With the end of social distancing restrictions people have been happier to head into stores to make more regular, smaller shops. Consumers made an extra 108,000 shopping trips this month, while average basket sizes were 10 per cent smaller."
The gradual return to more traditional behaviour is also affecting online grocery sales, according to McKevitt, who pointed out that takeup of online grocery shopping grew rapidly during the pandemic, but as lockdown restrictions have loosened a divide is beginning to emerge. 'Those who have come to love the convenience of an online shop are sticking with it, ordering regularly and spending on average more than two-thirds of their total grocery bill online,' he said. 'But the unconverted are starting to drop away, preferring to get back to store instead.
'Just over 20 per cent of the population bought groceries online in the latest four weeks, the lowest level we've seen since October last year, while the share of grocery sales made online now stands at 13 per cent, down from a peak of 15.4 per cent in February."
This shift away from online has contributed to Ocado's sales falling by 0.7 per cent, its first decline on record, and its growth is now comparing against the rapid expansion it enjoyed in 2020. Despite the slowdown, Ocado has retained 1.8 per cent of total grocery sales, the same as last year, and sales are up by 44.4 per cent compared with 2019.
Amazon upping its game
Other retailers, including Amazon, are continuing to explore online opportunities. "Amazon announced this week that it will be adding its own branded groceries to its UK website, supplementing its existing tie up with Morrisons,' McKevitt said. 'This could bring its offer more in line with what we know about British shopping habits. The British public is among the most reliant in the world on retailer own-label brands. Currently 11 per cent of Amazon's grocery sales are own-label lines, well below the 50 per cent market average.
"If there's one pandemic habit that has stuck it is perhaps that cash-free payment is now king - another trend Amazon has been trying to capitalise on.'
Like-for-like grocery prices have been falling since April this year and the trend continued over the latest 12-week period as they dropped by 0.8 per cent. However, the past four weeks paint a slightly different picture, with inflation growing by 0.4 per cent.
Waitrose was the only grocer to increase sales in the past 12 weeks, with growth of 0.6 per cent as it attracted 365,000 more shoppers than it did last year. The retailer expanded its market share by 0.2 percentage points, up to 4.9 per cent. Tesco's share of grocery sales increased by 0.6 percentage points from 26.6 to 27.2 per cent, its largest year-on-year share gain since 2007. Sales were bolstered by its premium 'Finest' range, which rose by £29 million.