Jazz is now UK's fifth most popular apple variety and wants to reach more consumers through health-focused marketing activities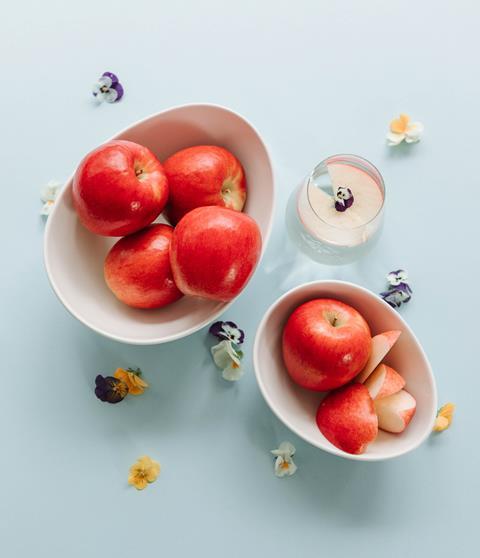 Following an extended northern hemisphere season which ran into July, new-season southern hemisphere Jazz apples have landed in the UK and are available in supermarkets.
The brand has continued to grow in popularity in Britain over the past year, securing the second highest loyalty spot in the apple category and becoming the UK's fifth most popular apple variety. Sales reached £14.8 million in the last 12 weeks, according to Kantar.
In the past two years the brand has looked to expand its reach further through a range of marketing activities, including with the launch of a digital Jazz Apple Recipe Book and an influencer campaign on its growing social media platforms.
Meanwhile, Jazz continues to promote the benefits of a healthy lifestyle and balanced diet through its partnership with the British Heart Foundation, which began in 2021 and featured at the Bournemouth Pier to Pier Swim and the London to Brighton Bike Ride.
Jazz has also extended its partnerships with athletics ambassadors Jazmin Sawyers and Jazz Carlin. Carlin runs Swim with Jazz events for aspiring swimmers looking to follow in her Olympic footsteps, while Sawyers is due to embark on another Olympic cycle with the aim of qualifying for Team GB travelling to Paris in 2024.
Olly Foster, marketing and commercial executive at Worldwide Fruit, said: "It's been another hugely busy but positive 12 months for the Jazz apple brand with a host of exciting campaigns taking place and existing partnerships renewed.
"With issues related to Covid-19 still rumbling on, combined with a cost-of-living crisis crippling consumers, our marketing campaigns have been adapted in the past year to ensure we continue to connect and relate with our current audience, whilst also reaching new consumers through exciting activations."