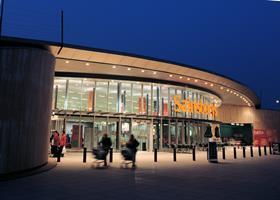 Total till grocery sales at UK supermarkets remain largely unchanged at -2.4 per cent in the last four weeks ending 19 June, indicating that supermarkets continue to drive high sales volumes despite the UK lockdown easing, reveals new data released today (29 June) by NielsenIQ.
This is a strong performance, NielsenIQ says, as during the same period last year, NielsenIQ recorded the second highest four weekly growth of 2020 (+14.4 per cent).
A late May bank holiday weekend, combined with a short heatwave and the beginning of Euro2020 all helped to maintain grocery sales, which remained flat (-0.1 per cent) over the last 12 weeks.
Category performance also shifted in response to changes in weather. For example, delicatessen sales grew +13.5 per cent, with soft drinks (+12.3 per cent), bakery (+8.7 per cent) and crisps, snacks and nuts (+4.1 per cent) all increasing as shoppers sought to enjoy the weather and entertain in small groups. This is in contrast to sales for frozen (-9.3 per cent) and packaged grocery (-12.8 per cent), while spend also shifted away from beers, wines and spirits (-4.4 per cent) as indoor drinking and eating returned.
Data from NielsenIQ reveals that online grocery sales declined by -6.9 per cent over the last four weeks ending 19 June. However, 8 million shoppers - equal to 28 per cent of all households - continue to shop online every four weeks, indicating that this is a 'sticky' habit, likely to remain at a much higher level than before even as we emerge from restrictions. Online share of FMCG sales is currently 13.1 per cent.
NielsenIQ data also shows that some pre-covid shopping behaviours are beginning to be re-established, with shoppers continuing to visit stores more often, up 15 per cent compared to this time last year. As a result, the average spend per visit has reduced by 15 per cent to £17.2 from £20.4 a year ago.
In the last 12 weeks to 19 June, food sales at M&S increased 11.3 per cent. Growth was strong at discounters but this was also driven by new store openings, particularly in the case of Lidl where sales increased 20.4 per cent. Moreover, Sainsbury's was the only grocer of the 'big 4' to have grown market share in the last 12 weeks. Sales for the Co-operative and Iceland remain in decline as a result of Covid-19 comparatives, but the increase in visits to these retailers continues to mirror the market.
Mike Watkins, NielsenIQ's UK head of retailer and business insight, said: "With some lockdown restrictions still in place, British consumers have maintained spend at UK supermarkets, with sales remaining relatively buoyant over the last four week period against the high spend during the lockdown last year. Staycations for most families this year and the anticipated relaxation of remaining restrictions in July, are expected to be catalysts to a change in retail spend. Whilst more food spend will shift back to hospitality, the increase in seasonal travel and families and friends finally able to join together without restrictions, will give an added boost to food and drink categories at supermarkets."